Family Of Girl Kicked Out Of KFC For Facial Scars Turns Down The Restaurant's Compensation Money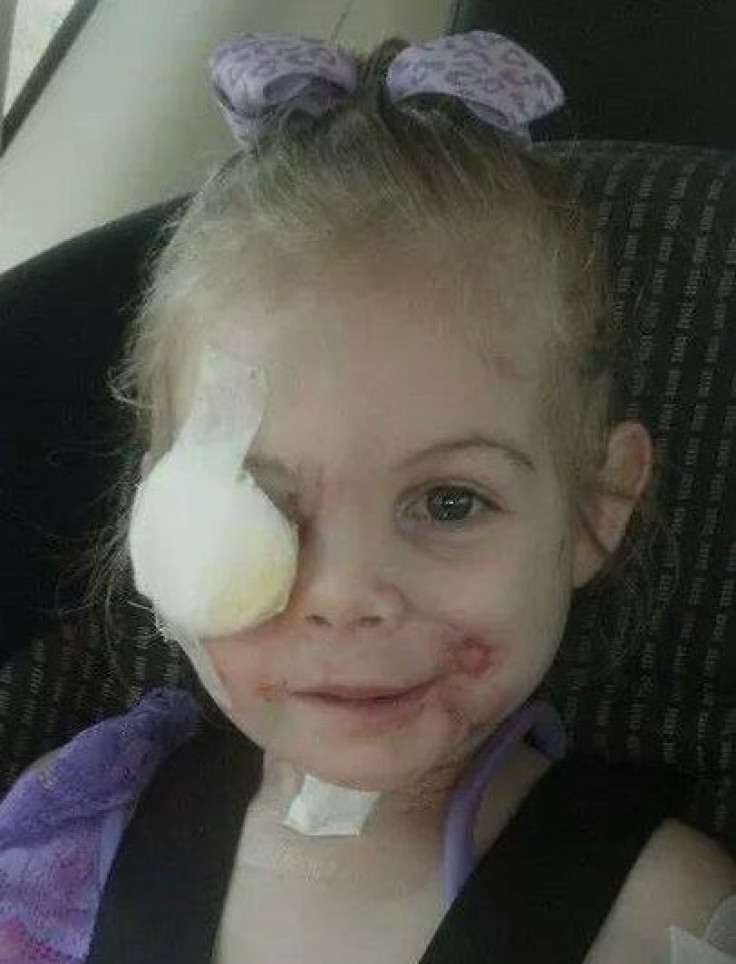 Earlier this month, the story of a little girl who was asked to leave a KFC because her facial scars were "disrupting customers" went viral on the Internet. Then, a week later, reports flooded the Internet that the scandal was nothing more than a hoax. Not exactly happy to be publicly portrayed as liars, the family of Victoria Wilcher has politely turned down the restaurant's $30,000 donation money.
When reports first emerged of the sad story involving young Victoria's Wilcher's KFC ordeal, the fast-food restaurant chain immediately gave the family a public apology and offered them a $30,000 donation. Later, after reports that the sad story may in fact have been largely false, KFC pulled an honorable move by refusing to withdraw its monetary gift to the toddler.
Still, the young girl will not be receiving a single penny of the donation because the family "didn't feel it was appropriate to accept it after everything KFC had done," the family's attorney, Bill Kellum told The Jackson Clarion-Ledger. The girl's grandmother, Kelly Mullins, insists that her tale of unacceptable customer service is wholly truthful and says she's received an angry public reaction after rumors of it being a hoax emerged. To say the least, Mullins remains upset over the entire ordeal.
The family may not personally want the hefty donation, but they do have some ideas of how the money could be rightfully spent. "We did tell them they were more than welcome to donate the money to the Frank Stile Foundation," Kellum explained. This is the charity of Las Vegas plastic surgeon who has agreed to operate on young Victoria free of charge. Florida's Center for Custom Prosthetics has offered to provide Wilcher with a prostestic eye to replace the one lost in the vicious dog attack.
It turns out that the family doesn't actually need KFC's donation, which is dwarfed in comparison to numbers raised by the public via Victoria's GoFundME site. Prior to the young girl's incident, the donation web page had only managed to raise a total of $595. After the incident became public, more than $135,000 was raised via the online donation site, Gawker reported. The family will make sure that "every cent goes towards Victoria getting better," Kellum told The Jackson Clarion-Ledger. "The family is committed to having the money put in a discretionary trust account for Victoria with a third-party, non-family member designated as the trustee."
Published by Medicaldaily.com