Fancy Goat Cheese Found In Whole Foods Is Produced By Colorado Prison Inmates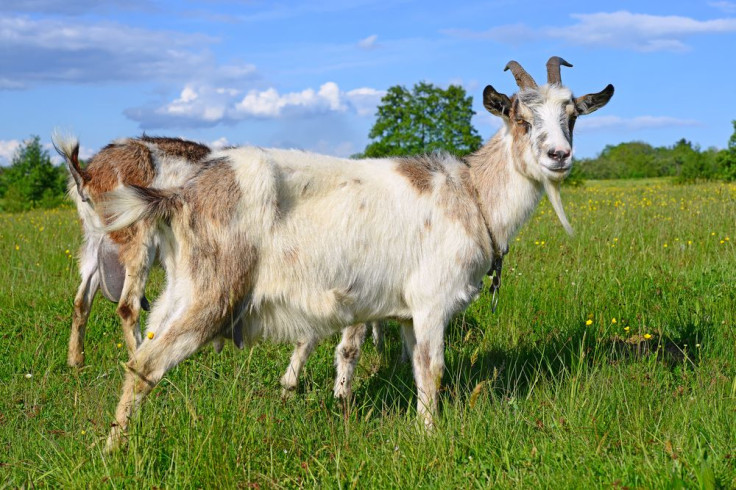 You may be surprised to discover a product that's being manufactured at Skyline Correctional Center in Cañon City, Colo. We're not talking about license plates or office furniture. Qualified prison inmates working for Colorado Correctional Industries (CCI) are playing a pivotal role in the production of Haystack Mountain Goat Dairy goat cheese, which can be found on the shelves of your local Whole Foods.
"The dairy was established as a joint venture between Haystack Mountain and CCI; it's a symbiotic partnership that provides us with a high-quality, consistent milk source, and the inmates with valuable occupational and life skills," Haystack Mountain explains on its website.
According to a Fortune report, a total of six inmates working for CCI, a division of the Colorado Department of Corrections, milk upward of 1,000 goats, twice a day, on a prison-run farm. The milk is then cultivated by non-inmate employees before being sent to supermarkets like Whole Foods. Prison inmates are not only tasked with milking the goats, but also with giving the animals vaccinations, trimming their hooves, tending to their hay, building the barns they're kept in, cleaning and servicing milk machines, and pretty much handling every aspect of goat farming as a goat farmer outside of prison.
The goat milk that the inmates harvest is pasteurized to create chevre logs, cubes of feta, and rounds of raw milk cheese. Haystack Mountain turned to CCI following a scarcity of local goat farmers willing to produce milk for their products. "They have land. They have human capital, the equipment. If you can think it up, they can do it, and do it fast," marketing and sale director at Haystack, John Scaggs told Fortune.
Haystack's partnership with CCI is part of a growing trend pioneered by the state Department of Corrections in Colorado and California. CCI is currently a $65 million business that employs 2,000 inmates working at 17 facilities. Goat cheese isn't the only product at your local supermarket that CCI plays a hand in, either. Inmates are also involved in the production of tilapia, apple juice, goat and cow milk, flowers, and even wine.
Published by Medicaldaily.com