Fast Food Diet Linked to Asthma and Eczema in Kids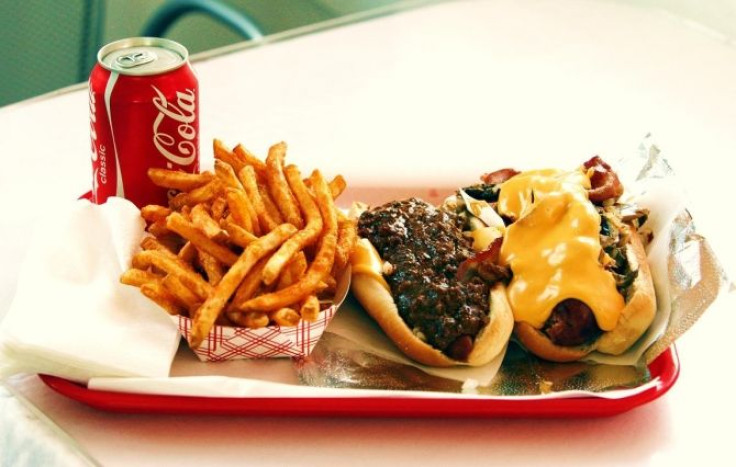 Eating fast food three or more times a week may significantly raise the risk of severe asthma and eczema in children and especially teenagers, a large global study has found.
The study, which included data from more than 500,000 children in more than 50 countries, found that eating three or more weekly servings of fast food was linked to a 39 percent increased risk of severe asthma in teenagers and a 27 percent increased risk among children between the ages of six and seven.
Researchers at the University of Auckland in New Zealand say that the latest findings, published Jan. 14 in the British medical journal Thorax, suggest that poor diet may be responsible for the rise of these allergy-related conditions.
The study included data from 319,000 teens in 51 countries and 181,000 children between the age of six and seven in 31 countries.
The teenagers and parents of the six and seven year olds were questioned on symptoms of asthma, rhinoconjunctivitis and eczema in the preceding 12 months. Researchers also asked participants about their diet and consumption of certain types of foods and the frequency of consumption was measured as never, occasionally, once or twice a week and three or more times a week.
Researchers found that those who are more the three servings of foods such as burgers, fries and pizza a week had more severe symptoms like wheezing, runny nose, watery eyes and itchy skin.
However, they found that eating three or more portions of fruit a week had a protective effect and reduced the risk of severe eczema and rhinoconjunctivitis by 11 percent to 14 percent.
Researchers noted they did not find a cause-and-effect relationship, but if the latest link proved causal then the latest findings would have a "major public health significance owing to the rising consumption of fast foods globally," the study authors Professor Innes Asher from the University of Auckland in New Zealand, and Professor Hywel Williams, from the University of Nottingham in the UK wrote in the study.
"The positive association observed here between fast food intake and the symptom prevalence of asthma, conjunctivitis and eczema in adolescents and children deserved further exploration, particularly in view of the fact that fast food is increasing in popularity around the world," the authors wrote.
Experts say that people with asthma generally do not need to follow a special diet, but in some cases certain foods like cow's milk, eggs, fish, shellfish, yeast products, nuts and some food colorings and preservatives can worsen symptoms.
However, Malayka Rahman, research analysis and communications officer at Asthma UK, said that research suggests that diet may contribute to a person's risk of developing asthma and that following a healthy diet may have a beneficial effect.
"This research adds to previous studies that suggest a person's diet can contribute to their risk of developing asthma, and indicates the benefit of further research to determine the effects that particular food groups can have on the chances of developing asthma or the impact it may have on severity," Rahman said in a statement.
"Evidence suggests that the vitamins and antioxidants found in fresh fruit and vegetables have a beneficial effect on asthma," Rahman added. "Therefore, Asthma UK advises people with asthma to eat a healthy, balanced diet including five portions of fruit or vegetables every day, fish more than twice a week, and pulses more than once a week."
Published by Medicaldaily.com