FDA Announces Recall Of COVID-19 At-Home Tests Over Possible Bacterial Contamination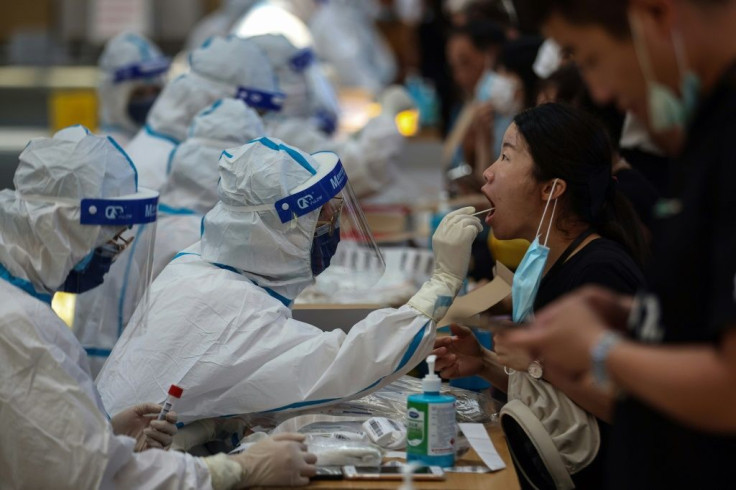 The Food and Drug Administration (FDA) has warned of certain at-home COVID-19 test kits that could be contaminated with bacteria.
Last week, the federal agency said SD Biosensor, Inc. initiated a recall of a number of SD Biosensor Pilot COVID-19 At-Home Tests distributed by Roche Diagnostics to retailers across the country.
The FDA said around 500,000 test kits were distributed to CVS Health. Meanwhile, Amazon received 16,000 of the same test kits. It is still unknown how many of the contaminated test kits were sold to consumers.
The agency advised consumers to check if they have any of the contaminated kits by looking for their lot numbers. The FDA listed 44 affected lot numbers on its website (also found below), saying people should throw the kits if they contain any of the numbers.
When disposing of the recalled at-home test kits, the agency warned not to pour the liquid solution down the drain. Instead, they should throw the entire kit in the trash.
For owners who had already used the testing kits, they are recommended to seek medical attention if they develop signs of infection, like fever, discharge or red eyes, USA Today reported.
"The liquid solution provided in the affected Pilot COVID-19 At-Home Test kits has been found to be contaminated with organisms such as Enterococcus, Enterobacter, Klebsiella and Serratia species," the FDA wrote before adding that those infected with the bacteria could get sick.
Meanwhile, SD Biosensor said in a press release that the product has not been cleared or approved by the FDA but was authorized under an Emergency Use Authorization.
None of the contaminated test kits were distributed through COVID.gov/tests and other federal testing programs. So people who received their kits from these outlets should not be alarmed.
The FDA has not received reports of injuries, adverse side effects, severe illness or deaths associated with the affected at-home tests so far.
List of affected lot numbers:
53K38N1T1
53K38N2T1
53K38N3T1
53K38N4T1
53K38N5T1
53K38P1T1
53K38P2T1
53K38P3T1
53K41T5T1
53K41X1T1
53K41X2T1
53K41X3T1
53K4211T1
53K4212T1
53K4213T1
53K4221T1
53K4222T1
53K4223T1
53K4224T1
53K4225T1
53K4231T1
53K4232T1
53K4233T1
53K4261T1
53K4262T1
53K4271T1
53K4272T1
53K4273T1
53K4274T1
53K4291T1
53K4292T1
53K42A1T1
53K42A2T1
53K42A3T1
53K42E1T1
53K42G1T1
53K42G2T1
53K42H1T1
53K42H2T1
53K42L1T1
53K42L2T1
53K4361AC
53K4362AC
53K4392AC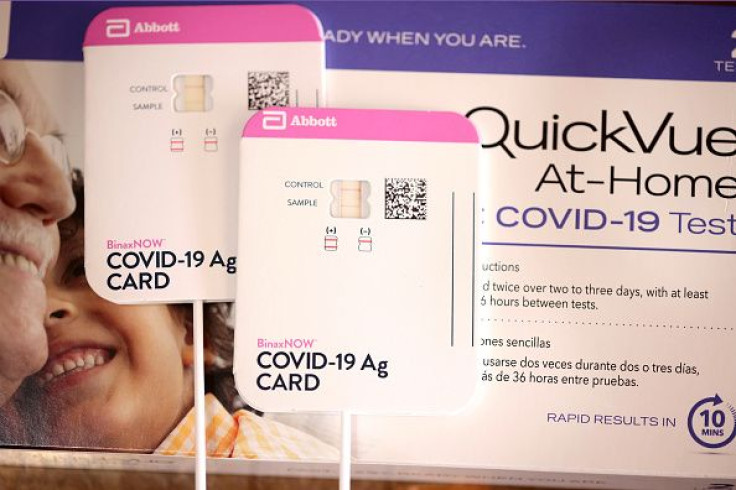 Published by Medicaldaily.com