FDA Approves OTC Narcan: Where To Buy Nasal Spray For Opioid Overdose
The U.S. Food and Drug Administration (FDA) has officially approved the over-the-counter sale of the Narcan nasal spray for opioid overdose.
On Wednesday, the federal agency announced its decision to allow the sale of Narcan for non-prescription use. This makes the 4-milligram naloxone hydrochloride nasal spray the first naloxone product to be approved for use without a prescription.
As the standard treatment for opioid overdose, the medication is designed to rapidly reverse the overdosage effects on the body, making it a lifesaving treatment.
In a press statement, the FDA said the lifesaving medication would be available to consumers in the following places: drug stores, convenience stores, grocery stores, gas stations and online.
However, the availability and pricing of the drug would be determined by the manufacturer. The FDA also noted that the switch from prescription to OTC status of the drug could take months to fully implement.
Narcan manufacturer Emergent BioSolutions said the 4 mg nasal spray product would be available over the counter by late summer, CNBC reported.
"Today's approval of OTC naloxone nasal spray will help improve access to naloxone, increase the number of locations where it's available and help reduce opioid overdose deaths throughout the country. We encourage the manufacturer to make accessibility to the product a priority by making it available as soon as possible and at an affordable price," FDA Commissioner Robert M. Califf, M.D. said.
"Naloxone is a critical tool in addressing opioid overdoses, and today's approval underscores the extensive efforts the agency has undertaken to combat the overdose crisis," added Patrizia Cavazzoni, M.D., the director of the FDA's Center for Drug Evaluation and Research.
Emergent did not disclose the commercial price. But for reference, the Washington Post learned from sources that a two-spray kit cost $47 — down from its previous discounted rate of $75. This pricing rate is for government agencies and nonprofit groups working to reduce opioid deaths.
In 2021, at least 107,000 people died of a drug overdose. Two-thirds of those reportedly succumbed to an overdose from fentanyl, which is 50 times more powerful than heroin.
Meanwhile, data presented by the Centers for Disease Control and Prevention (CDC) showed that around 68,830 opioid deaths were recorded a year prior — making opioids the main driver of drug overdose deaths in the country.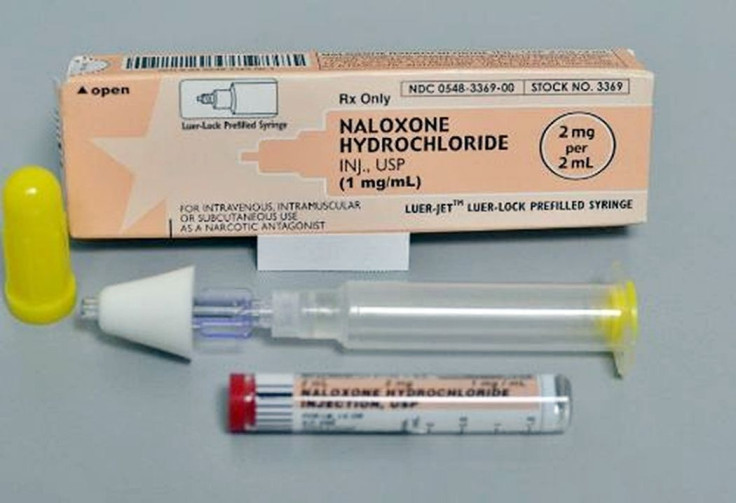 Published by Medicaldaily.com