Opioid Overdose Kits With Naloxone Are Latest Tool To Help Save Lives Amid The Drug Epidemic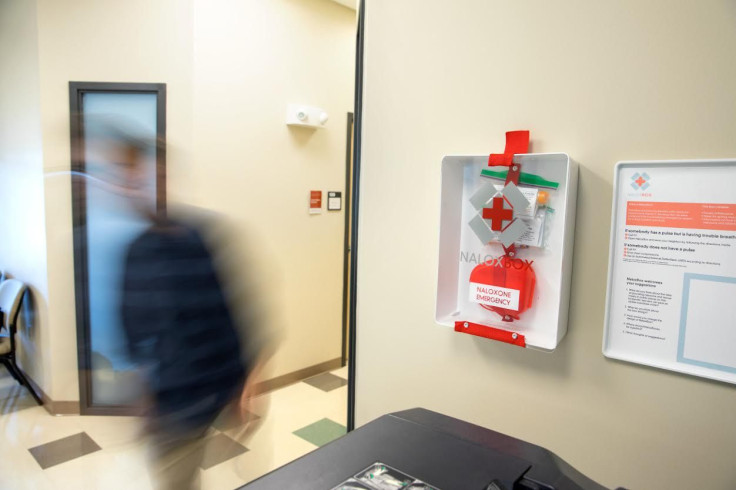 As deaths rise from opioid overdoses, health experts continue to look for new ways to save lives amid the drug epidemic. Most recently, a pair of professors at Brown and RISD created a kit that allows bystanders to assist someone having an overdose.
The kit, called "NaloxBox," is wall-mounted, just like fire extinguishers and defibrillators. Behind the plastic door, the package contains 4 doses of naloxone, which is a drug used to block or reverse the effects of opioid medication. There's also a mask for giving rescue breaths, information about how to obtain personal naloxone, and information on addiction treatment.
Read: Prescribing Naloxone With Opioid Drugs Could Reduce The Risk Of Overdose
Dr. Geoff Capraro, a professor at Brown University, created the box with the help of designer Claudia Rébola of the Rhode Island School of Design (RISD).
"There's no publicly available naloxone," Capraro said in a statement. "It's all by prescription or pharmacy dispensed. So we saw potential for putting this medicine in the hands of bystander good Samaritans so they could give it quickly. The time to deliver the medicine matters."
So far, Capraro and Rébola have created 48 pilot units thanks to a grant from the Rhode Island Department of Public Health. They're in the process of installing the boxes in locations across RI - a state that has been hit especially hard by the opioid epidemic. Amos House, a nonprofit social service agency in RI, is the first location to have boxes put around their facility.
"It's crucial that we educate people and make it available," Eileen Hayes, President and CEO of Amos House, said in a statement. "We're a recovery program, and we're working with men and women who are really working hard to be in recovery, and yet that doesn't mean relapse doesn't happen."
Read: CVS Pharmacy Now Offers Antidote For An Opioid Overdose, Naloxone, In Select Stores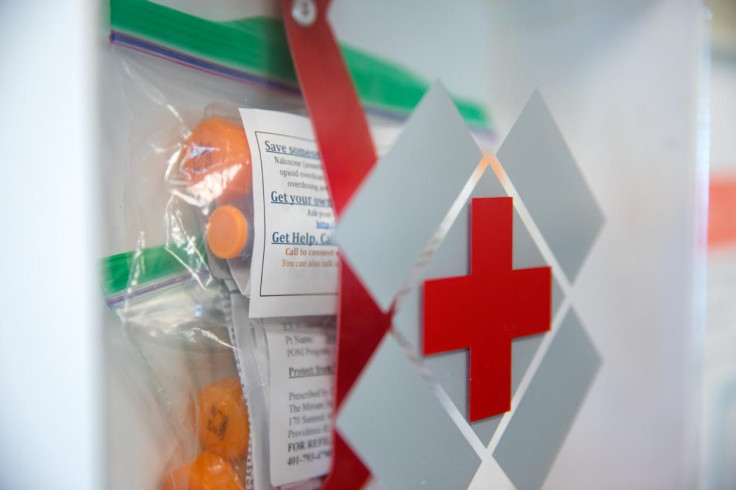 The box has a Velcro latch, which makes it easy to open. As soon as the box is open, a text message is sent to the person responsible for the box. Therefore, an emergency can be documented and the box can be replenished with the necessary equipment. The boxes at Amos House only contain injectable naloxone, but in the future, other sites may have an intranasal form of the drug. As the boxes continue to be installed across the state, Capraro and Rébola are working to improve its design.
The duo has also called on the public to provide feedback about NaloxBox regarding its design, purpose, and other thoughts or suggestions. If you'd like to share what you think about NaloxBox, you can do so via this online submission form.
See also: Ohio City Council Member Suggests Ignoring Opioid Overdose-Related Calls To Save City Money
How Fentanyl, A Drug Prescribed For Cancer Patients, Is Fueling Opioid Epidemic, Alarming Overdose Rates
Published by Medicaldaily.com