FDA Approves Updated COVID Vaccines; Here's What You Need To Know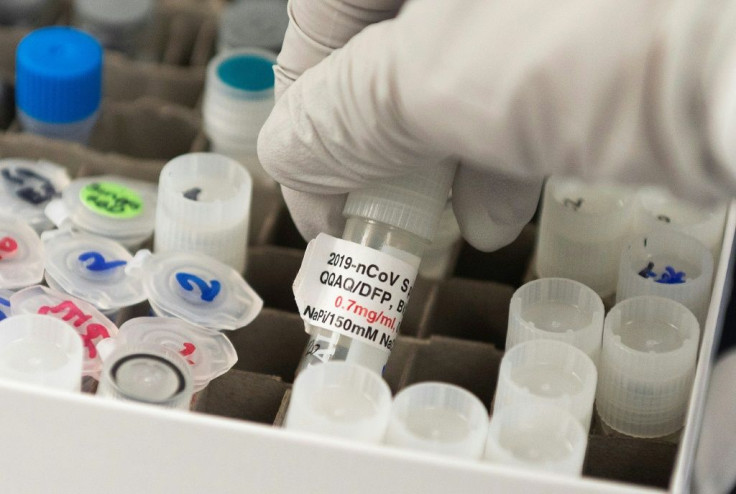 The Food and Drug Administration on Monday approved updated COVID vaccines from Pfizer and Moderna that target the new subvariants of coronavirus, including XBB.1.5, as cases and hospitalizations surge in the U.S.
"The updated mRNA vaccines are each approved for individuals 12 years of age and older and are authorized under emergency use for individuals 6 months through 11 years of age," the FDA said in a news release.
Everyone aged five and older can get the updated booster shot irrespective of their vaccination status, the FDA said. Those who are vaccinated should wait at least two months after their last COVID-19 shot.
The Centers for Disease Control and Prevention's Advisory Committee on Immunization Practices will release the clinical recommendations regarding the use of the vaccines after a meeting Tuesday. After the CDC approval, the shots will be available for public use through pharmacies, health clinics and other distribution centers by the end of the week.
The updated Novavax vaccine that uses protein-based technology, unlike the mRNA technology used in Pfizer and Moderna, is still under FDA review.
Health authorities hope the updated vaccines will provide better protection against serious consequences of COVID-19, including hospitalization and death.
"Vaccination remains critical to public health and continued protection against serious consequences of COVID-19, including hospitalization and death," Peter Marks, director of the FDA's Center for Biologics Evaluation and Research, said in the release. "The public can be assured that these updated vaccines have met the agency's rigorous scientific standards for safety, effectiveness, and manufacturing quality. We very much encourage those who are eligible to consider getting vaccinated."
The FDA asked the drugmakers to update their vaccines to target XBB.1.5 in June when it was a dominant variant. According to a CDC report from the first week of September, XBB.1.5 accounts for only about 3% of new COVID-19 cases. However, other subvariants in circulation, including EG.5, which accounts for 21.5 % of new cases, and FL.1.5.1, which accounts for about 14.15 % of new cases, are all part of the XBB subvariant family and the now approved boosters work against them.
The latest omicron subvariant, BA.2.86, also known as "Pirola," initially raised concerns due to its significant number of mutations. However, laboratory tests showed it may not be as resistant to immunity as originally feared. Both Moderna and Pfizer announced last week that their boosters can trigger strong antibody response against the variant.
Published by Medicaldaily.com