FDA Issues Warning Against 26 Eye Drop Products; Says They Could Lead To Infections, Vision Loss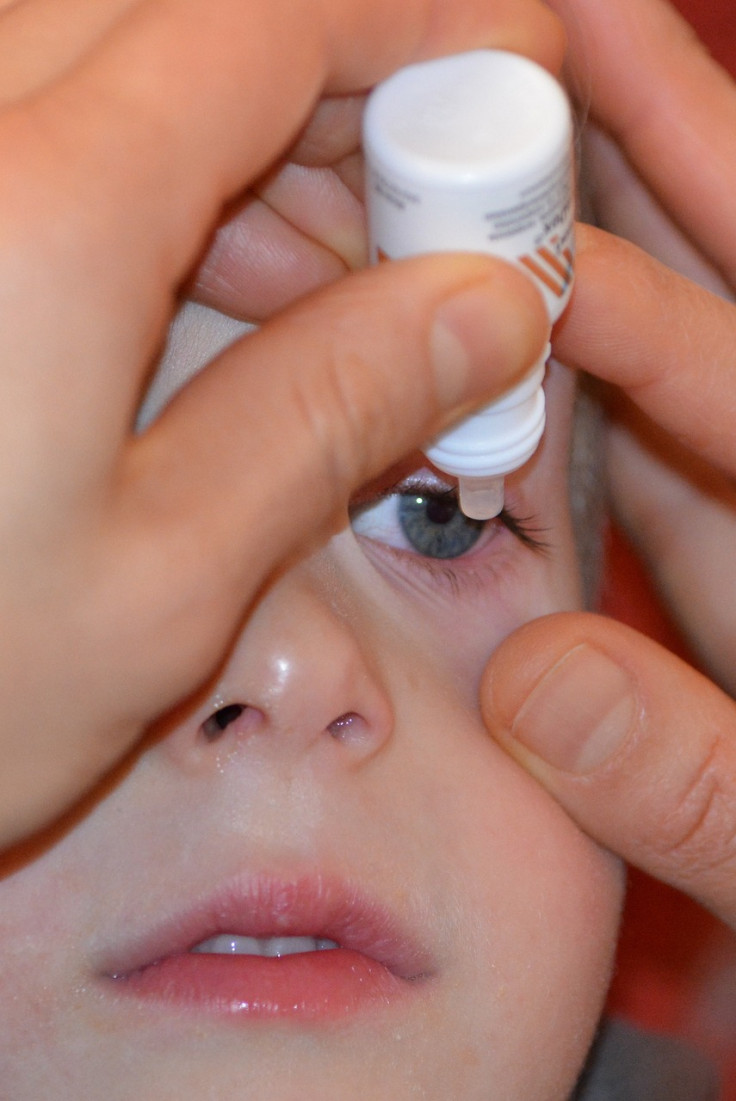 The U.S. Food and Drug Administration (FDA) has issued a warning against the use of eye drops from several major brands sold across the country as they could cause severe infection and vision loss.
The FDA has recommended 26 eye drop products for a recall after federal investigators found unsanitary conditions and positive bacterial test results from critical drug production areas, the agency said in a news release.
The list of brands includes:
CVS Health
Leader (Cardinal Health)
Rugby (Cardinal Health)
Rite Aid
Target Up & Up
Velocity Pharma
You can get the complete list of the products on the FDA website. Brands such as CVS, Rite Aid and Target have already been asked to remove the products from the shelves, while eye drops under the labels Leader, Rugby and Velocity may still be accessible online and in retail outlets. Officials warn people not to purchase them.
"These products are intended to be sterile. Ophthalmic drug products pose a potentially heightened risk of harm to users because drugs applied to the eyes bypass some of the body's natural defenses," the agency warned.
The FDA has not received any adverse event reports associated with the products. But in case of any issue, patients should seek immediate medical help and report to the FDA's MedWatch Adverse Event Reporting program.
"Patients who have signs or symptoms of an eye infection after using these products should talk to their health care provider or seek medical care immediately," the agency said.
What are the signs of eye infection?
Discharge from the eye- yellow, green, or clear
Pain or discomfort in the eye
Redness and inflammation of the eye, eyelid
The sensation of a foreign body in the eye
Increased sensitivity to light
Blurry vision
Earlier this year, the Centers for Disease Control and Prevention (CDC) began an investigation into a multistate outbreak of drug-resistant bacterial eye infection associated with EzriCare artificial tears, Delsam Pharma's artificial tears and Delsam Pharma's artificial ointment, which was manufactured by Global Pharma Healthcare. The FDA recommended a recall of the products after it identified violations, including a lack of appropriate microbial testing, formulation issues and lack of proper controls concerning tamper-evident packaging. A total of 81 cases were identified at the time, of which four died, 14 had vision loss and four patients had to remove an eyeball.
Published by Medicaldaily.com