Tips To Take Care Of Your Eyes While Traveling
Traveling can often be a challenging experience for the body as it involves exposure to totally unfamiliar and unpredictable environments. But that's not an excuse to overlook health, especially to ignore your eyecare.
Long-haul flights, dry air and intense sunshine involved in a journey can affect eye health. Here are some tips to care for your eyes while traveling:
1. Sunglasses: Wearing sunglasses while driving helps the navigation easier as it blocks out the bright light hitting directly on the eyes. They are essential during travel for people who have migraines or headaches from exposure to bright sunlight. Sunglasses act as a physical barrier that protects your eyes from wind, dust and other debris, preventing eye irritation and scratch on the cornea. High-quality sunglasses can block 100% of the sun's harmful UV rays while you enjoy your day out.
2. Goggles: Pack your goggles if you plan to swim during your travel. Wearing goggles can protect the eyes from chlorine, salt water or debris during the swim, which could cause eye irritation and discomfort.
3. Lubricating eye drops: Air conditioning or exposure to dry air and wind can increase dryness in the eyes. To reduce discomfort and prevent itchy dry eyes, it is always recommended to carry lubricating eye drops. Drinking more water also helps you to prevent eye dryness from dehydration. People who have eye allergies need to carry the necessary medications during travel.
4. Contact lens: It is better to avoid wearing contact lenses and switch to eyeglasses while on long trips and airplanes as they can make eyes drier. If you are using contact lenses during long trips, ensure to handle them neatly. Do not swim or shower while wearing contact lenses.
5. Avoid eye makeup: Heavy eye makeup can attract more dust and pollutants that can cause eye infections. So it is advisable to have makeup-free eyes during travel.
6. Consult a doctor: In case of any symptoms such as eye irritation, or infection, it is better to consult the doctor right away than to postpone it till you get back home. Most often, immediate treatment helps to solve small problems that would otherwise get worse over time.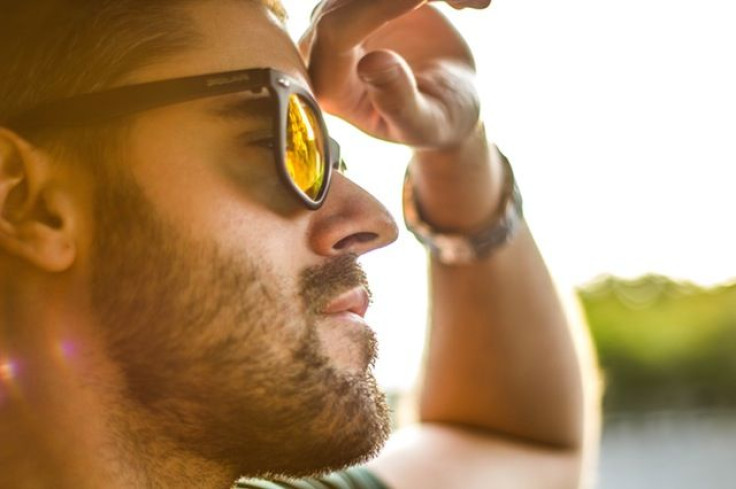 Published by Medicaldaily.com