FDA Panel Recommends First Pill to Prevent HIV Infection for High Risk Individuals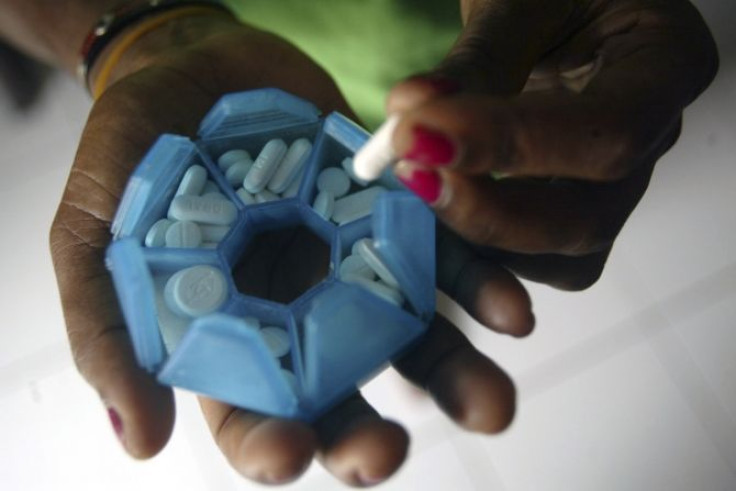 Truvada, already used to treat HIV infection should also be approved as a means to prevent it, according to a Food and Drug Administration advisory panel Thursday.
The independent panel made up of doctors, researchers and patients voted that Truvada is a safe and effective drug that can prevent healthy high-risk individuals, including gay and bisexual men and heterosexual couples whose partners have the disease, from contracting HIC.
While the FDA is not required to follow the panel's advice, the agency usually does, and a final decision is expected by June 15.
After evaluating the results from the clinical trials scientific presentations of the once-a-day pill, the panel recommended that Truvada be prescribed for at-risk individuals like gay men who have many sex partners, particularly those who do not always use condoms, and people in relationships with someone who is infected with the disease.
Young black men who engage in sexual intercourse with other men are at the highest risk, and panel also recommended the drug be prescribed to other high-risk individuals like prostitutes.
While members of the panel ultimately supported the use of Truvada for HIV prevention, they stressed that the drug is not meant to replace condoms and other safe-sex measures, and many were concerned that the approval for Truvada might lead to the reduced use of condoms, which has been shown to be the most reliable defense against HIV.
Others are worried that people taking Truvada could develop dangerous drug-resistant strains of the virus, and in clinical trials, patients who did not take their medication everyday were not protected, and people in the real world are even more likely to forget than participants in the studies.
"The trouble is adherence, but I don't think it's our charge to judge whether people will take the medicine," said Dr. Tom Giordano of Baylor College of Medicine, who voted to approve the drug, according to the Los Angeles Times. "I think our charge is to judge whether it works when it's taken and whether the risks outweigh the benefits."
Panelists have also questioned the Truvada's effectiveness for women, as the drug has shown much lower rates of protection in clinical trials.
Supporters of the drug said that Truvada is a needed tool to reduce infections, and that the risk of Truvada's misuse or developing resistance did not outweigh the potential benefit.
The drug has been use as treatment for HIV patients since 2004, and in a report released earlier this week by the FDA, the agency said taking Truvada pre-emptively could spare patients "infection with a serious and life-threatening illness that requires lifelong treatment," in the report.
However, Truvada, which combines two HIV-fight drugs tenofovir (Viread) and emtricitabine (Emtriva), and patients taking the drug may experience side effects, and while doctors can already prescribe it to patients trying to avoid HIV infection, some critics argue that it's too early to officially allow the drug to be promoted as a preventative drug.
Gilead Sciences Inc.'s Truvada, first announced two years ago as a possible preventative measure against HIV, was found in a three-year trial that daily doses of Truvada cut the risk of HIV infection in healthy gay and bisexual men by 44 percent, when supplemented with condoms and counseling, and the drug reduced infection by up to 75 percent in heterosexual couples, in which one partner was HIV-infected but the other was not.
Published by Medicaldaily.com