FDA: Plan B One-Step Approved for Sale Without Age Restrictions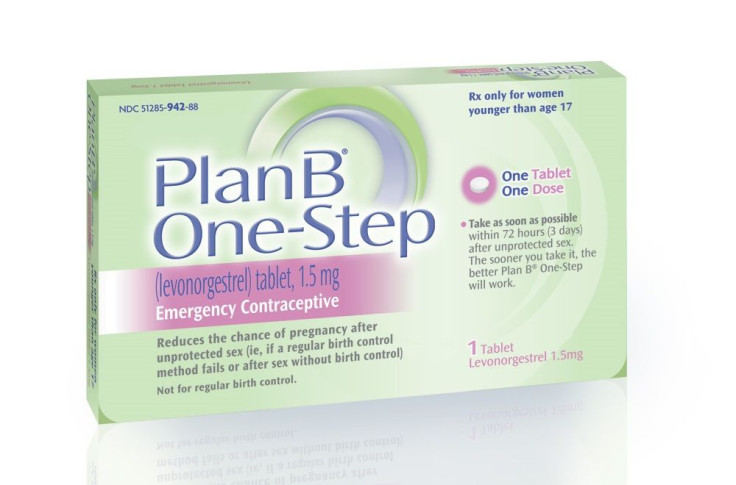 The Food and Drug Administration (FDA) approved the morning-after pill Plan B One-Step today, for use by all women without age restrictions, a press release by the agency said.
Women who need the emergency contraceptive will now be able to by the drug over-the-counter after a ruling in April by U.S. District Judge Edward Korman ordered the FDA to make the drug — active ingredient, levonorgestrel — available. Judge Korman's ruling was for the FDA to make all levonorgestrel drugs available over-the-counter, however, only the one-pill version of the drug will be available — the drug also comes in generic and name brand two-pill versions. The two-pill versions will still be restricted to girls under 15 years old because the FDA and the U.S. Department of Health and Human Services says there isn't enough evidence proving they understand the correct way to take two separate doses.
In order for the FDA to approve Plan B One-Step, they asked the maker of the drug, Teva Women's Health to resubmit their application, which provided studies showing that girls of child-bearing age, no matter how young, knew how to take the single-pill dose. While Judge Korman's order was to make all morning-after pills available, he was okay with the FDA and the Obama Administration's offer to compromise by only making the single-pill version available. He said the drug should be available due to the women's rights groups' persevering efforts to make it available.
"It is they (women's rights groups), and the women who benefited from their efforts, who deserve to be rewarded," Judge Korman wrote in a six-page ruling.
Although Korman approved of the one-pill compromise, he warned that doing so would lead to exclusivity in the emergency contraceptive market — Plan B's maker, Teva Women's Health, will be granted three years of exclusive over-the-counter marketing before other generic brands can be sold. It would also be harder for some women to obtain the brand name drug, because it is more expensive than the generic versions.
"This confers a near-monopoly that will only result in making a one-pill emergency contraceptive more expensive and thus less accessible to many poor women," he wrote.
Women's rights groups lauded Judge Korman for his ruling even though they were unhappy that his order from April would be compromised.
"We are tremendously gratified that this lawsuit has resulted in an historic victory to bring emergency contraception out from behind the pharmacy counter to millions of women across the United States," Nancy Northrup, president and chief executive at the Center for Reproductive Rights, said.
The Center was just one in a number of women's rights groups that were fighting the FDA's restrictions. It's been a long battle for women's rights groups to have the drug available. The Center originally filed a citizen's petition in 2001, and gained several supporters leading up to a 2011 court case in which Judge Korman also presided. In that case, the FDA was prepared to allow all emergency contraceptive levonorgestrel pills, however, Secretary of Health and Human Services stepped in, denying the FDA the power to allow it.
In Judge Korman's April ruling, he ordered the over-the-counter sale because he felt Sebelius' actions to restrict sale were "politically motivated, scientifically unjustified and contrary to agency precedent."
Published by Medicaldaily.com