FDA Proposes Ban On Food Additive Found In Soft Drinks, Says It's No Longer Safe To Use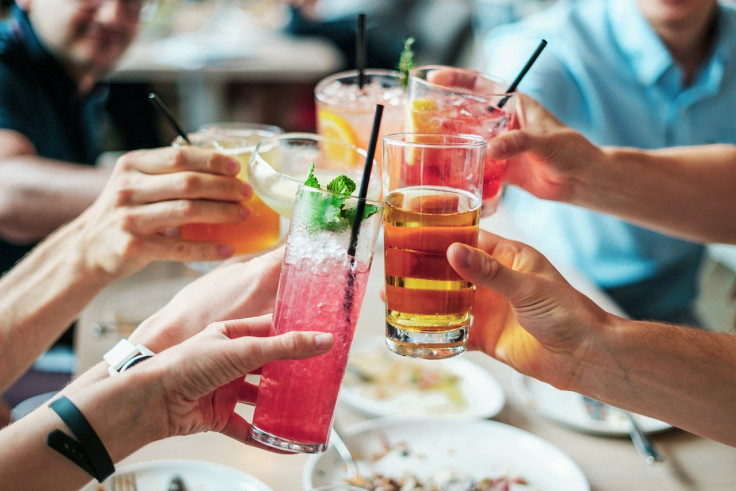 The Food and Drug Administration (FDA) has proposed a ban on brominated vegetable oil, a food additive commonly used in some soft drinks. The proposal was based on several studies that showed the ingredient is no longer safe to use.
Brominated vegetable oil has been used as a food additive since the 1920s. It was authorized for use in small quantities (not to exceed 15 parts per million) as a stabilizer in fruit-flavored beverages to prevent the ingredients from separating.
"The Food and Drug Administration (FDA or we) is proposing to amend our regulations to revoke the authorization for the use of brominated vegetable oil (BVO) in food. This action is being taken because there is no longer a reasonable certainty of no harm from the continued use of BVO in food," the agency said Thursday.
The FDA decision was based on animal studies, conducted in collaboration with the National Institutes of Health (NIH), that indicated the potential for adverse health effects in humans. The results of the studies indicate the toxic effects of the additive on the thyroid gland, crucial for the regulation of blood pressure, body temperature, heart rate and metabolism.
If the proposal gets approval, at least a year will be given to manufacturers to reformulate and relabel their products before the rule is enforced.
Last month, California became the first state in the country to prohibit the use of red dye No. 3, potassium bromate, brominated vegetable oil and propylparaben, despite FDA approval.
"In 1970, the FDA determined BVO was no longer 'Generally Recognized as Safe' (GRAS) and began overseeing its use under our food additive regulations. Over the years many beverage makers reformulated their products to replace BVO with an alternative ingredient, and today, few beverages in the U.S. contain BVO," James Jones, FDA's deputy commissioner for human foods, said in a news release.
According to Eat Well Guide, a nonprofit research and advocacy group, there are at least 90 beverages that still use brominated vegetable oil.
Jones said the agency is continuously reviewing and reassessing the chemical ingredients in the food, including all four ingredients that are part of the recent California law.
"In fact, the FDA is currently reviewing the color additive regulations authorizing the use of FD&C Red No. 3 in ingested drugs and foods (including dietary supplements) under the Delaney Clause of the Federal Food, Drug, and Cosmetic Act, which, in relevant part, prohibits the FDA from approving a color additive that is ingested if it causes cancer in animals or humans when ingested. A decision from the FDA is forthcoming," Jones said.
Published by Medicaldaily.com