FDA Recall 2014: Uncle Ben's Infused Rice Causes 38 Illnesses In Texas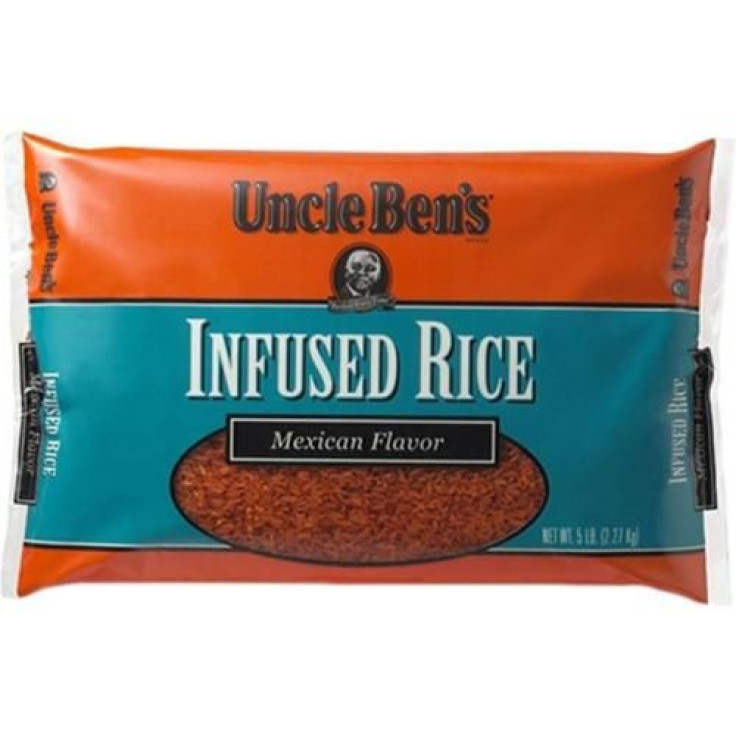 Mars Foodservices has issued a voluntary recall for all Uncle Ben's Infused Rice products following reports of adverse health side effects. Thirty-four students and four teachers from three public schools in Katy, Texas, experienced burning, itching rashes, headaches, and nausea for 30 to 90 minutes after consuming Uncle Ben's Infused Rice Mexican Flavor.
The Food and Drug Administration is currently working with the Centers for Disease Control and Prevention to investigate a "cluster of illnesses" and has advised all consumers to steer clear of Uncle Ben's Infused Rice in 5- and 25-pound bags. Products listed in the recall include Uncle Ben's Infused Rice Roasted Chicken Flavor (5 and 25 lbs.), Rice Garlic & Butter Flavor (5 lbs.) Rice Mexican Flavor (5 and 25 lbs.), Rice Pilaf (5 lbs.), Rice Saffron Flavor (5 lbs.), Rice Cheese Flavor (5 lbs.), and Rice Spanish Flavor (25 lbs.).
"Our network of distributors, brokers, and sales associates immediately started notifying their customers and collecting the product," a Mars Foodservices representative told CNN. "Therefore, we initiated the voluntary recall to ensure that anyone in possession of the product is aware that it should not be served or eaten, but returned to where it was purchased."
Symptoms experienced by people who consumed Uncle Ben's Infused Rice include red burning/itching rash, headache, nausea, flushness of the skin, and usually lasts between 30 and 90 minutes. The CDC received a report from the Illinois Department of Public Health on Dec. 4, 2013, after 25 children who were served Uncle Ben's Infused Rice fell ill with similar symptoms.
The latest recall, issued this past Sunday, does not include Uncle Ben's Brand Read to Heat, Boxed, Bag, or Cup Products sold in supermarkets or other retail stores. Uncle Ben's Infused Rice is generally marketed to commercial establishments rather than individual consumers, although the product can be purchased online or at warehouse-type retailers.
Published by Medicaldaily.com