FDA Warns Dietary Supplements Do Not Cure Concussions: 3 Companies Claimed Unproven Treatments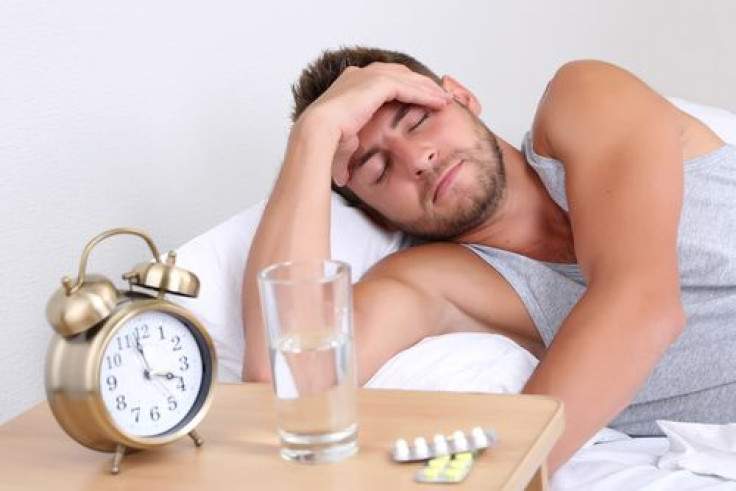 Concussions have become a hot-button issue raising fear over its possible detrimental health outcomes. Profiting on public concern, dietary supplement firms have marketed a series of products that claim to prevent, treat, or cure concussions and other traumatic brain injuries (TBIs), despite the lack of scientific evidence. The Food and Drug Administration (FDA) has warned consumers dietary supplements do not cure concussions and TBIs, and to avoid purported firms making false claims.
"We're very concerned that false assurances of faster recovery will convince athletes of all ages, coaches, and even parents that someone suffering from a concussion is ready to resume activities before they are really ready," said Gary Coody, the FDA's National Health Fraud coordinator in the consumer update. "Also, watch for claims that these products can prevent or lessen the severity of concussions or TBIs."
Products that promise relief from TBIs highlight the benefits of their ingredients, such as turmeric and high levels of omega-3 fatty acids that derive from fish oil. However, higher doses of omega-3 have been linked to bleeding, high cholesterol, problems with blood sugar levels, and even an increased risk of prostate cancer, according to the Fred Hutchinson Cancer Research Center. This has prompted the FDA to take appropriate regulatory action to ensure the protection of public health.
Manufacturers like PruTect Rx, of Highlands Ranch, Colo., and Trinity Sports Group Inc., of Plano, Texas, aware of the urge for fast recovery, have falsely promoted their products can treat concussions and prevent or treat post-concussions syndrome and other neurological disorders. The products marketed online in the United States and internationally include PruTect Rx's NeuroPruTect and Omega3PruTect and Trinity Sports Group's Neuro Impact Concussion Response Formula, available in capsule and powder forms.
One of the companies even utilized an NFL player to testify saying it has "proven results in my [his] recovery" from a concussion, and an unnamed "licensed trainer" said he had incorporated it into his "concussion management protocol." Although Neuro Impact, NeuroPruTect, and Omega3PruTect are marketed as dietary supplements, they are promoted as drugs through claims made on the firms' websites. The misbranding of these products lead the FDA to issue warning letters to these dietary supplement firms in 2012, which warranted the companies to change their websites and labeling of their products.
Last month, Star Scientific Inc. — one of the recent dietary supplement culprits — was found by the FDA marketing its product Anatabloc with claims to treat TBIs. "The claims on your websites establish that the product is a drug because it is intended for use in the cure, mitigation, treatment, or prevention of disease," read the FDA warning letter. "Your product Anatabloc is offered for conditions that are not amenable to self-diagnosis and treatment by individuals who are not medical practitioners; therefore, adequate directions for use cannot be written so that a layperson can use this drug safely for its intended purposes." The drug was considered to be misbranded and violated FDA regulations.
Concussions typically result from a blow to the head, but they can also occur when the head and upper body are violently shaken. The Mayo Clinic says the high impact of these injuries can lead to a loss of consciousness, although most concussions do not because some people may experience it but do not realize it. Common symptoms of concussions include headache, amnesia, and confusion and could last for days, weeks, or even longer. The duration of these symptoms present a problem for athletes who desire to return to play or vigorous activity while these symptoms are still present. Although, the American Academy of Pediatrics addresses the increased risk of a second concussion following the first incidence, many athletes are eager to return to play on the same day as their injury.
The FDA continues to work on the growing problem with multiple dietary supplement firms making fraudulent claims on the Internet. While the agency routinely monitors the marketplace, there are more than 85,000 dietary supplements on the market with no product registration making false claims that can slip through.
"As we continue to work on this problem, we can't guarantee you won't see a claim about TBIs. But we can promise you this: There is no dietary supplement that has been shown to prevent or treat them," Coody said. "If someone tells you otherwise, walk away."
Published by Medicaldaily.com