Feds Get Tough On Medicare Fraud: Moratorium Bans New Healthcare Agencies In Miami, Chicago, And Houston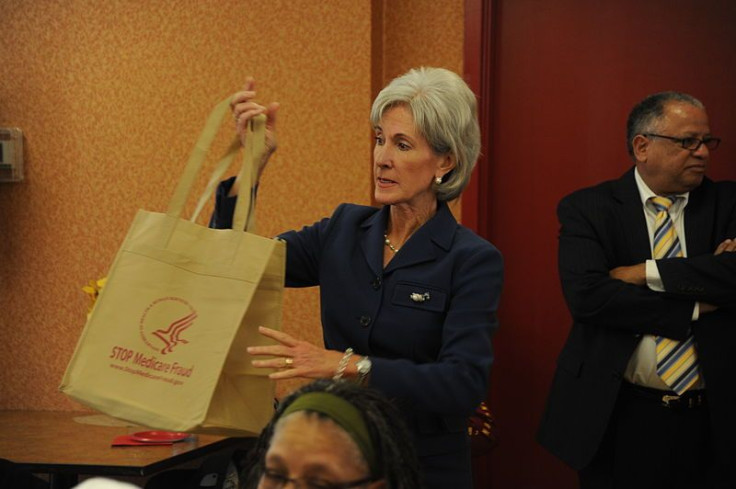 Invoking new authority granted by the Affordable Care Act, the Centers for Medicare and Medicaid Services (CMS) are imposing six month moratoriums on new agencies and providers from receiving Medicare and Medicaid payments, in an effort to combat fraud in three cities.
"The goal of the temporary moratoria is to fight fraud and safeguard taxpayer dollars, while ensuring patient access to care," according to a CMS statement.
The moratorium will begin on Tuesday, July 30 and will affect new home health agencies in eight counties in Miami and Chicago, as well as ambulance service providers in eight counties in Houston. Providers will be unable to receive reimbursements from Medicare, state-run Medicaid, and Children's Health Insurance Program, all of which are tax-funded programs. Existing providers will not be affected by the moratorium.
The three banned metropolitans were targeted for three key reasons — disproportionate number of providers and suppliers compared to Medicare and Medicaid beneficiaries, a rapid growth in agency applications, and extremely high utilization of services. "All three areas ranked near the top across the nation on all of these fraud risk factors," according to the Federal Register.
In 2012, 662 home health agencies were operating in Miami-Dade county, making its home healthcare agency to Medicare beneficiary ratio 1,960 percent greater than other counties. South Florida is notorious for being a hot-bed for Medicare fraud, in part because of several high-profile cases. In February, owners and operators of 2 Miami home health agencies were found guilty of participating in $48 million Medicare fraud scheme.
In Chicago's Cook County, the number of home health providers increased from 301 in 2008 to 509 in 2012, a 169 percent increase. The ratio of beneficiaries to ambulance suppliers in Harris County, Texas, is several hundred times greater than other counties.
CMS, the administrative body overseeing these programs, was given the authority to impose moratoriums on certain sectors and regions as part of the Affordable Care Act of 2010. It is hoped that the moratorium will help stem the estimated $60 billion in Medicare fraud occurring annually throughout the country.
Chicago, Miami, and Houston are three of nine Medicare Fraud Strike Force regions — cities subject to increased law enforcement to combat Medicare Fraud. Each of the three cities has "experienced intense, sustained criminal prosecution activity with respect to the provider and supplier types subject to these moratoria," according to the Federal Review.
Some worry that this moratorium would harm legitimate providers and therefore hamper area patients' access to care. Marilyn Tavenner, chief administrator of CMS, said in a statement that this would not happen, but offered no elaboration.
In the past, federal health officials tried to combat fraud by slowing the application process for new providers, but received a lot of complaints. Also, CMS had revoked the IDs of suspicious agencies, but such a fix is only temporary as people went on to apply for money under another name.
According to the statement, CMS revoked over 14,000 supplier's ability to collect Medicare reimbursements since March 2011, for reasons including "felony convictions, not being in operation at the address CMS had on file, or otherwise not being in compliance with CMS rules."
Published by Medicaldaily.com