Vaginal Cutting Procedure May Protect Women From Female Genital Mutilation While Keeping Cultural Traditions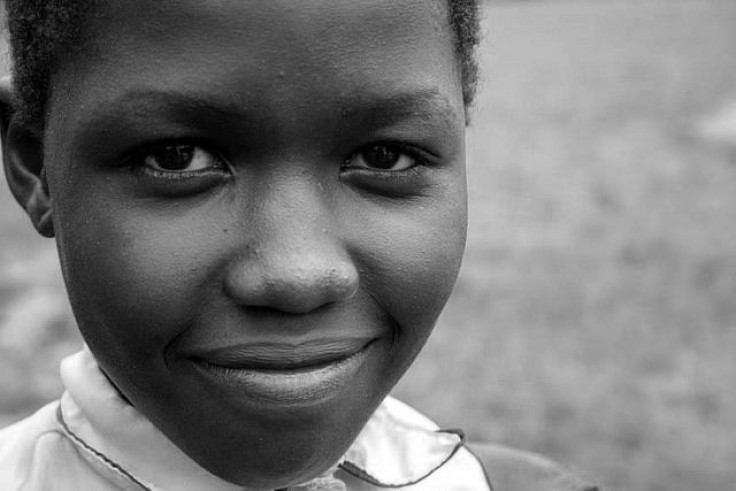 Alteration of female genitals is considered a human rights violation in the United States and other Western nations, yet cutting, or female genital mutilation (FGM), is practiced around the world, according to the World Health Organization, and concentrated in just 29 countries in Africa and the Middle East. A pair of gynecologists are now arguing that a small surgical 'nick' that only slightly changes the look, but not the function or sensory capacity, of a girl's external genitalia, should be legally permitted as a compromise solution.
Such female genital alteration would uphold religious and cultural traditions without sacrificing the health and wellbeing of women, argue Dr. Kavita Shah Arora of Case Western Reserve University and Dr. Allan J. Jacobs of Stonybrook University in a paper appearing in The Journal of Medical Ethics.
"We are not arguing that any procedure on the female genitalia is desirable," wrote Arora and Jacobs, adding they are also not suggesting people who cut their daughters for either religious reasons or due to a sense of propriety "would necessarily accept alterations in their practices."
"We only argue that certain procedures ought to be tolerated by liberal societies," they noted, since the ethical issues are no different than those surrounding procedures "performed for aesthetic reasons by members of a mainstream culture."
Authors of an array of accompanying editorials examined this proposed "harm reduction strategy" and mostly found fault with it.
The Natural Body
Evidence suggests that at least 200 million girls and women alive today have been subjected to genital cutting, notes Dr. Michael Dunn, University of Oxford. According to the WHO, genital mutilation is mostly carried out on young girls sometime between infancy and age 15. A violation of human rights, these procedures offer no health benefits and in fact jeopardize girls' bodies with possible complications including infection, pain, urinary problems, and even death.
In her commentary, Ruth Macklin of Albert Einstein College of Medicine argues that defenders of even the most invasive forms of genital alteration — total removal of the clitoris, the labia, and a narrowing of the vagina — could maintain that respect for their culture requires toleration of whichever procedure they favor. Using a simple surgical nick to reflect Western understanding of this tradition would never suffice.
"The question of precisely what 'cultural sensitivity' allows or requires has no satisfactory answer," wrote Macklin.
Dr. Arianne Shahvisi of the University of Sussex suggests a minimalist approach would not fulfil the intentions of the procedure — namely to change the appearance of female genitalia and to control women's sexual appetites. She also questions why Arora and Jacobs don't recommend a more minimalist approach to male circumcision, which is practiced on a majority of American male children. The suggestion of a harm reducing procedure for girls "would be more appealing if it applied to all non-therapeutic genital surgeries on persons who are too young to consent," Shahvisi concludes.
"Many serious problems would be likely to follow from a policy of increased tolerance for female genital mutilation," argues Brian Earp of the Hastings Center Bioethics Research Institute, adding, "It may therefore be time to consider a less tolerant attitude toward non-therapeutic infant male circumcision."
However, Earp notes that airing this argument for a safe surgical compromise (along with the many arguments against it) serves a clear and important purpose.
"By subjecting FGM in its many forms to ethical analysis, we will be in a stronger position to develop and tailor interventions that function to prevent indefensible practices of this kind," he concludes.
Despite attempts over 30 years to suppress female genital mutilation, the practice continues to flourish not only in parts of Africa but also in related immigrant communities around the world. In 2013, Jaha Dukureh, who was cut when she was a child in Gambia, founded Safe Hands for Girls, an Atlanta-based foundation seeking to end female genital mutilation. Last February, she told Medical Daily that she has heard of FGM being committed here in the United States, though girls are often sent back to their home countries where they endure the procedure before returning to the U.S.
Source: Arora KS, Jacobs AJ. Female genital alteration: a compromise solution. Journal of Medical Ethics. 2016.
Published by Medicaldaily.com