Female Genital Mutilation Is More Widespread Than Previously Estimated; Over 200 Million Women Have Been Victims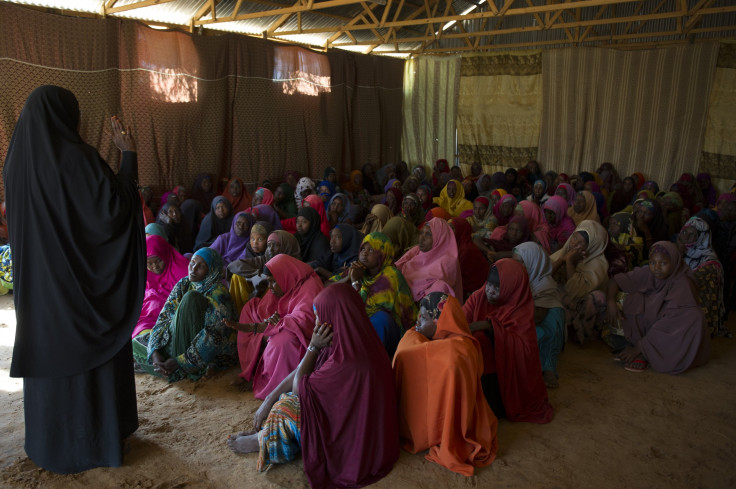 Female genital mutilation (FGM), or "cutting," is still occurring in 30 countries, and the situation is worse than previously estimated, despite worldwide efforts to abandon the practice.
A new statistical report from UNICEF supported by current data from Indonesia claims at least 200 million women living throughout the world in 30 countries have experienced FGM. It's now documented for the first time that the practice is also widespread in the Asian country, with about half of girls under 11 reportedly having been cut. The UNICEF report details where the practice is still thriving, and explains that half of the girls and women who have undergone FGM live in Egypt, Ethiopia, and Indonesia.
"What is relevant to highlight is we have always thought the practice originated in Africa and remained concentrated in many parts of the Middle East, but now with new evidence…the focus becomes wider," Claudia Cappa, lead author of UNICEF's report on FGM, told TIME.
The World Health Organization divides the practice into four classifications, with some forms involving drastic and life-threatening health risks. Each form involves the partial to total removal of a female's external genitalia for no medical reason. Short-term risks include hemorrhaging, shock, and even death, while some women who survive the process are left to face infections, painful menstrual cycles, and even infertility. According to Indonesian experts, FGM in the country is largely a less extreme version of the cutting documented elsewhere, "usually a surface scratch or nick, as compared with more severe disfiguring," according to the New York Times.
In addition to the new data from Indonesia (which raised estimates of girls who had undergone FGM by 70 million), population growth is to blame for the increased numbers. Though prevalence of the practice has declined over the last 30 years thanks to global and local campaigns, population booms in developing countries mean that the absolute number of victims will increase. The Unicef report says that "current progress is insufficient to keep up with increasing population growth," and that if trends continue, the number of females being cut will "rise significantly over the next 15 years."
"Determining the magnitude of female genital mutilation is essential to eliminating the practice," Unicef Deputy Executive Director Geeta Rao Gupta said in a press release. "When governments collect and publish national statistics on FGM they are better placed to understand the extent of the issue and accelerate efforts to protect the rights of millions of girls and women."
According to Unicef, more than 15,000 communities and sub-districts in 20 countries have publicly declared that they are abandoning FGM. Five countries passed laws criminalizing the practice. Unicef aims to eliminate FGM by 2030 in the new Sustainable Development Goals, promising a strong commitment to end the practice.
Published by Medicaldaily.com