Femara Treatment, After Other Breast Cancer Drug Therapies, Prevents Recurrence For Up To 5 Years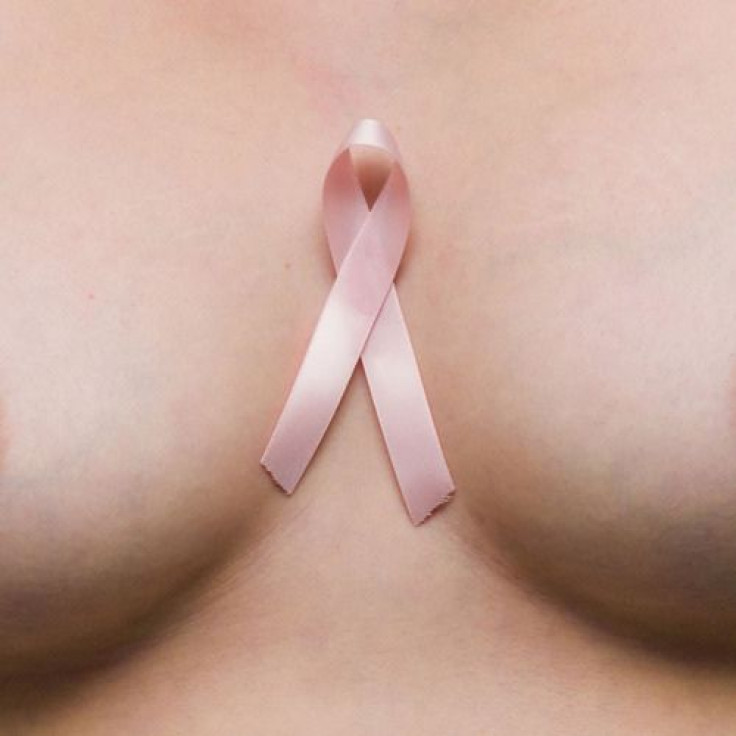 While many treatment options exist, breast cancer still manages to kill 20 percent of women diagnosed with the disease, according to the Centers for Disease Control and Prevention (CDC). The CDC estimates that two-thirds of cancer survivors will live at least five years after their diagnoses and up to 12 million people survive for many years afterward. However, there are a few whose health causes their cancer to recur.
Current treatment for early stages of breast cancer is tamoxifen. Tamoxifen works to prevent the uncontrolled growth of breast tissue, which is often the cause of early stages of breast cancer. It is usually prescribed after a course of chemotherapy or radiation, and blocks the hormone, estrogen, from stimulating the breast tissue. Tamoxifen therapy can allow patients to remain cancer-free for up to five years after treatment. However, these patients remain at risk for 15 years after their initial tamoxifen treatment. A new study has identified a drug, Femara, to extend treatment and prevent the possibility of recurrence.
The study consisted of 5,157 patients treated with tamoxifen. A total of 2,575 patients were given Femara while 2,582 were given a placebo. Of patients in both groups, 319 had cancer relapses. When tumors were removed from these patients, only 100 actually had cancerous tumors, and the rest were removed from the study and classified as survivors without recurrence. Upon further study, 83 of the patients had cancer recurrence, compared to 166 that did not. Of the 83 whose cancer came back, only 31 were on the Femara.
Researchers found these promising results by utilizing a biomarker. The biomarker was administered to studied cancer survivors in order to examine how Femara use was affecting their cancer recurrence. A high level of this biomarker present would indicate that their cancer would not recur, while its absense would signal that the tissues are prone to cancer. Researchers found that without Femara treatment, the biomarker levels were so low that there was an 82 percent risk of cancer recurrence. However, those receiving Femara treatment had very high levels of the biomarker, indicating a significant reduction in cancer recurrence.
Femara works to reduce the levels of estrogen in the body, and is usually used in post-menopausal women to ensure there is little to no estrogen available to stimulate cancer growth. The drug blocks the synthesis of estrogen molecules in all parts of the body from other hormones, like testosterone. This is likely why it is used after tamoxifen therapy, as it further blocks estrogen from stimulating the receptors in all parts of the body and causing cancer.
The researchers found that, after Femara treatment, patients likely to have recurring cancer had a 67-percent reduction in relative risk for cancer — meaning the cancer the patient had and was treated for will not recur. This is notable, as those with the risk factors for cancer recurrence often develop cancers again within five years. These risk factors, according to the CDC, include obesity, smoking, lack of physical activity, along with the risk factors that caused them to have cancer in the first place.
Researchers estimate a 17-percent reduction in the risk for any cancer recurrence — be it a second cancer or the recurrence and metastasis of the first cancer — for five years after tamoxifen and Femara treatment. This is promising, as tamoxifen treatment alone still has some risk for recurrence for the 15 years after a five-year tamoxifen regimen. However, the researchers have been clear that Femara is an extension of tamoxifen treatment, and not a treatment unto itself.
"This discovery means that about 60 percent of women with the most common kind of breast cancer can be spared unnecessary treatment with the concommitant side effects and costs. But more importantly, the 40 percent of patients who are at risk of recurrence can now be identified as needing continued therapy with [Femara], and many will be spared death from breast cancer," clarified Paul E. Goss, M.D., Ph.D., co-author of the study.
The researchers noted that more work needs to be done to assure the safety of treatment with Femara for an extended time, before it can be put into clinical practice.
Source: Sgroi DC, Careny E, Zarella E, et al. Prediction of Late Disease Recurrence and Extended AdjuvantLetrozole Benefit by the HOXB13/IL17BR Biomarker. Journal of the National Cancer Institute. 2013.
Published by Medicaldaily.com