Finasteride, Chemoprevention Drug, Reduces Cancer Risk But Does Not Boost Survival Rates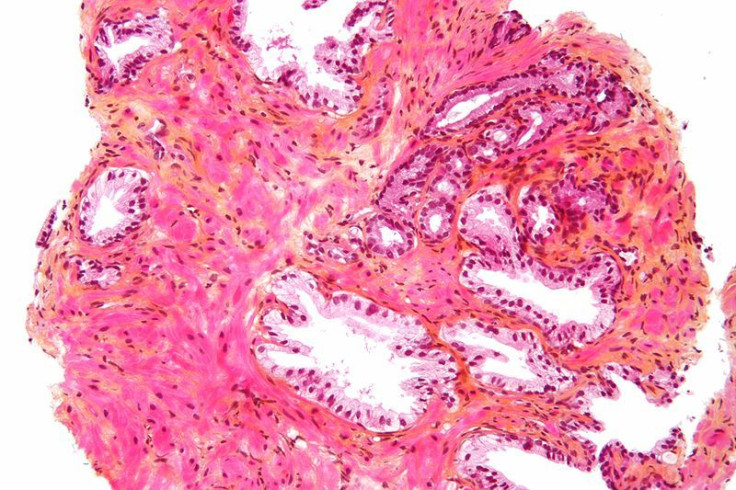 The National Cancer Institute (NCI) considers prostate cancer to be a critical public health problem. More than 200,000 men in the U.S. are diagnosed with the illness each year, and around 30,000 die of the disease. Prostate cancer forms in tissues of the small walnut-shaped gland of the male reproductive system found below the bladder and in front of the rectum, and it usually occurs in older men.
Funded by the NCI, the Prostate Cancer Prevention Trial (PCPT) is a study designed to see whether the drug finasteride (Proscar) can prevent prostate cancer in men ages 55 and older. Secondary aims of the PCPT include assessing the drug's toxicity and side effects, including effects on urinary and sexual function and other quality-of-life dimensions after long-term treatment.
Although researchers discovered that the chemoprevention drug did reduce the risk of developing prostate cancer, they unfortunately discovered that this did not translate into improved survival rates overall.
Trial Results
A total of 18,882 men with no evidence of prostate cancer enrolled in the PCPT, which was conducted at 222 centers in the U.S. and Canada from October 1993 to May 1997. The participants were randomly assigned to take either five milligrams of finasteride or a placebo once daily for seven years. In June 2003, researchers stopped the PCPT; although they found finasteride reduced the incidence of prostate cancer, the trial participants who did develop prostate cancer while taking finasteride experienced a slightly higher incidence of high-grade tumors.
After conducting an 18-year follow-up, PCPT researchers finally published their results.
Led by Dr. Ian Thompson Jr., of the University of Texas Health Science Center at San Antonio, the PCPT researchers collected data on the incidence of prostate cancer among participants for an additional year after 2003 and also searched the Social Security Death Index to assess survival status through October 31, 2011. Then, they analyzed the rates of survival for all study participants as well as those with prostate cancer.
"Finasteride reduced the risk of prostate cancer by about one third. High-grade prostate cancer was more common in the finasteride group than in the placebo group, but after years of follow-up, there was no significant between-group difference in the rates of overall survival or survival after the diagnosis of prostate cancer," wrote the authors.
Specifically, they discovered prostate cancer was diagnosed in 989 of 9,423 (10.5 percent) individuals in the finasteride group and 1,412 of 9,457 (14.9 percent) individuals in the placebo group. Of the men who died, 2,538 were in the finasteride group and 2,496 were in the placebo group for 15-year survival rates of 78 percent and 78.2 percent, respectively.
"In terms of preventing prostate cancer, this study is really neutral; it doesn't tell us whether you should or shouldn't take the drug," Dr. Peter Scardino of Memorial Sloan-Kettering Cancer Center told MedPage Today.
Source: Thompson IM, Goodman PJ, Tangen CM, et al. Long-Term Survival of Participants in the Prostate Cancer Prevention Trial. New England Journal of Medicine. 2013.
Published by Medicaldaily.com