In a First, Toyotas Made in U.S. Exported to South Korea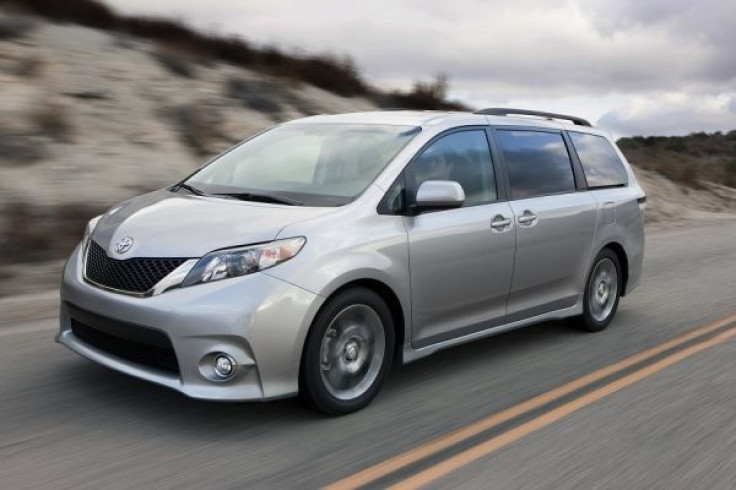 The expected total amounts to only 600 cars per year, but U.S. exports of Toyotas to South Korea have begun.
Toyota announced Monday of plans to begin shipments of the 2011 Sienna family van to South Korea sometime in November. The move will mark the first time that the van – manufactured in Princeton, Indiana – will make its way abroad for export.
"Toyota's North American operations are constantly working to identify and expand new export opportunities for the vehicles we produce here, building on our extensive investments in auto production, research and development in the U.S. and helping to maintain a strong, stable base of jobs," said Yoshimi Inaba, president and COO of Toyota Motor North America, Inc. "With this development and other possible achievements in the future, we hope to continue boosting exports from our North American operations."
Toyota said Tuesday it began exporting U.S.-built vehicles in 1998. In 2010, about 100,000 vehicles made their way abroad. With plans for export to South Korea in place, Toyota will be exporting U.S. made cars to 19 countries
Politics of Exports
On the political front, the U.S. recently approved a free trade agreement which lawmakers in South Korea are still mulling.
In 2010, South Korea shipped 515,000 cars to the U.S. while U.S automakers exported fewer than 14,000 cars to South Korea, Sen. Carl Levin, D-MI said in a Senate floor speech on October 12. Almost the entire $10 million trade deficit with South Korea was automotive sector-related, he said.
"Correcting our deficit in the automotive sector would go a long way to fixing our overall trade deficit with South Korea," he said.
The agreement requires that South Korea recognize 25,000 vehicles built to meet U.S. safety standards per automaker per year as meeting South Korean safety standards, Levin said. The previous level of recognition, under a 2007 FTA was 6,500 vehicles per U.S. carmaker.
If the FTA passes, U.S. exports to South Korea would increase by $10-$11 billion annually. Eleven billion dollars in exports would amount to 70,000 more jobs annually, he said.
Published by Medicaldaily.com