Fitness Vacations Favor Fun, Adventure Over Weight Loss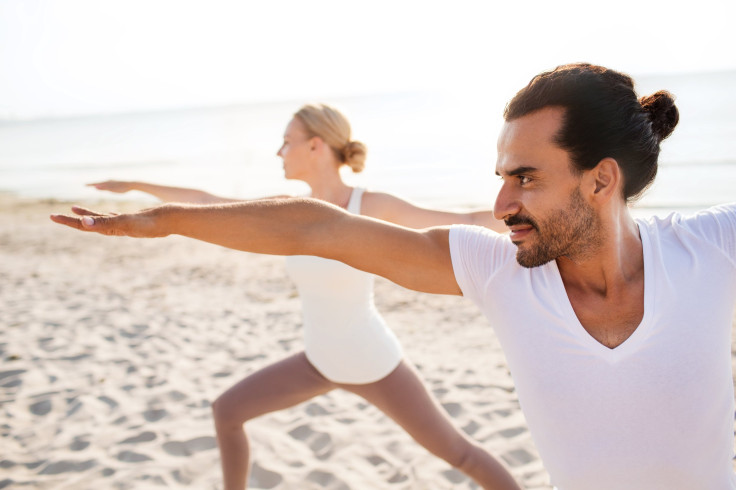 NEW YORK (Reuters) - Fitness vacations have ventured far from the fat farm.
Today's fit-focused travelers want to pair exercise with escapades and fitness with fun, whether it's yoga among the sea turtles, bootcamp on the beach or a zumba cruise.
"Fitness retreat used to mean go away and lose weight," said Melisse Gelula, co-founder of the wellness media company Well+Good. "Now it's just working fitness into a schedule that might also include lavish dinners, beach time, cocktail hours, nights out dancing."
Wellness tourism, which includes travel paired with activities such as yoga retreats, fitness centers, boot camps, cycling, gyms and other activities, is about a $500 billion global market, according to The Global Wellness Tourism Economy report of 2013.
The report said wellness tourism represents 14 percent of total global tourism revenues overall and is projected to rise to 16 percent by 2017.
In January, Royal Caribbean Cruises Ltd will launch its first ever Zumba Cruise, offering all-day classes in the popular Latin American dance-based aerobic program during a cruise that will leave from Fort Lauderdale in Florida and make stops in Jamaica and Haiti.
Daily classes will be led by 130 zumba instructors.
"Our focus is more fun," said Allison Robins of the global lifestyle brand Zumba Fitness, which is working with the cruise line. "You'll never see us talking about weight loss, although that just happens."
Maria Walker, founder of Getaway Fitness in Florida which offers workout vacations in Florida and California, refers to the growing industry as fitness adventure.
"When I started, there were spa resorts and fat camps but not much in the middle," said Walker, whose clients are mostly people in their 30s, 40s and 50s.
Now activities range from boot camp and rock climbing to kayaking, and discussions focus more on exercise and nutrition than weight loss.
YogaWorks, the national chain of yoga studios, offers 10 to 15 retreats a year and plans to scale up offerings in 2016.
"It's definitely a growing part of the business," said spokesperson Kim Allardyce, adding it is not just about perfecting one's yoga postures.
Although the emphasis is on yoga, depending on where the tour is, local sites are also included. In Costa Rica vacationers might help release sea turtles and in Italy go on wine-tasting excursions.
The goal, she said, is to marry fitness with an experience specific to the location.
(By Dorene Internicola; Editing by Patricia Reaney and Frances Kerry)
Published by Medicaldaily.com