Flooding In North Carolina Leaves 2 Dead: Worst That The Region Has Seen In 70 Years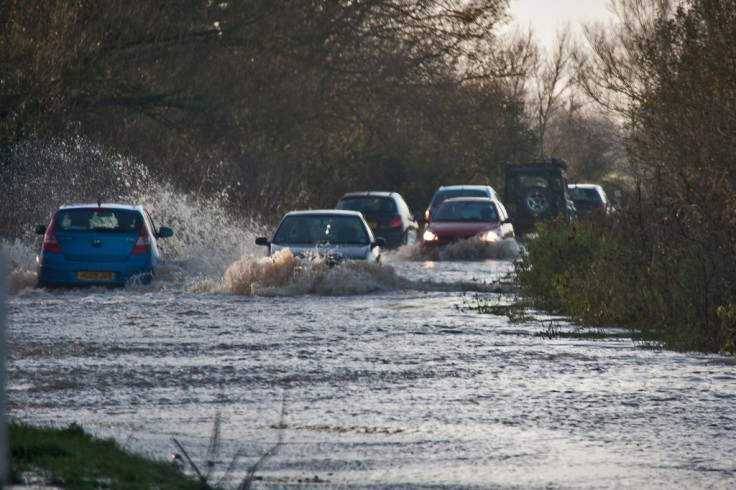 With 12 inches of rain pouring into Catawba County, N.C., for over 12 hours, it's no wonder that this is the worst flooding the area has seen in 70 years. The North Carolina flooding caused officials to declare a state of emergency in Catawba County. At least 10 people were rescued from the swiftly rising waters of nearby rivers and creeks. Unfortunately, two people have been found dead as a result of the storm.
It is estimated that at least 130 homes and buildings suffered damage. Eleven homes and seven businesses are cited as having suffered "major damage," and more than two dozen roads remain closed or otherwise impassable due to standing water or flood damage, county officials told the Associated Press.
Worse, six roads are expected to take up to three months to repair. Interstate 85 was closed for a short while on Saturday, but has reopened for use.
Most devastatingly, two people have died as a result of getting swept away in this flood's currents. Juan Alberdi, 48, and Delilah Lovett, 10, were visiting a creek at the time of the flash flood when they were swept away. The creek that the two visited that day was reported to have swollen to 17 feet by 5 a.m on Monday. The only other time the creek has reached such a high swell was in August 1940, which it reached 21 feet, according to The Christian Science Monitor.
Family members, according to The Inquisitr, reported them missing immediately, but it still took hours to find them due to the inclement weather. Lovett was found one hour after her disappearance by kayakers, while Alberdi was not found until Sunday. A spokeswoman for Caldwell County, near Catawba where most of the damage occurred, estimates that Alberdi was found at least a quarter of a mile north of where he disappeared. This alone can indicate how dangerous flood conditions became.
However, thankfully, other residents managed to remain safe or evacuated before the flood.
Flood recovery will be slow. Meteorologist Jake Wimberley told the Charlotte Observer that flood water levels are falling, but may remain at or above flood level into Tuesday. Meteorologists in the region also expect dry weather for the next two days, allowing crews to clean some of the mess left by rainfall that exceeded one foot in some places. While rescue operations have been called off for now, the worst may be yet to come: The Charlotte Observer reports that showers and thunderstorms are forecast for Wednesday and Thursday.
Published by Medicaldaily.com