Florida's St. Mary's Medical Center Pediatric Surgery Mortality Rate Is 3 Times Higher Than National Average: CNN Report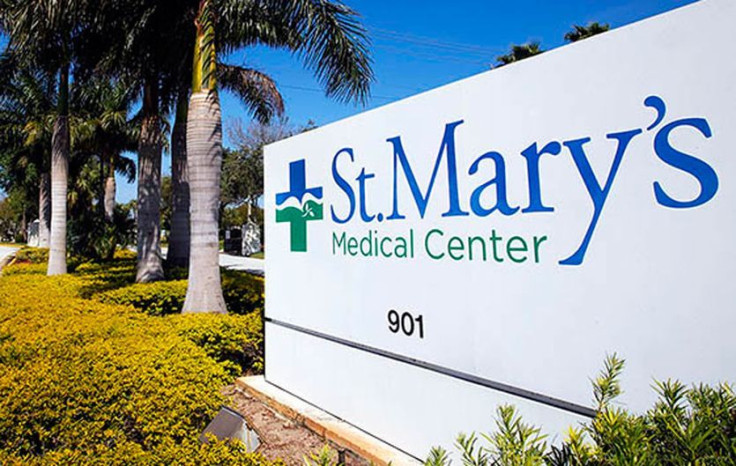 Preparing for pediatric open heart surgery is a difficult endeavor for both parent and child, even with trust in a surgical team. A year-long investigation conducted by CNN has revealed a substantial difference in the mortality rate in the pediatric open heart surgery unit at St. Mary's Medical Center in Florida and the national average. On Tuesday, an infant who underwent heart surgery at the hospital passed away, marking the ninth death since the program started back in 2011.
The Florida Department of Health was sent to St. Mary's, which is owned by Tenet Healthcare, to review the hospital's pediatric surgery program in April 2014. The team of experts led by Dr. Jeffrey Jacobs, a professor of cardiac surgery at Johns Hopkins, suggested the program stop performing operations on infants younger than 6 months. Florida's Department of Health and the Agency for Health Care Administration issued a joint statement on Wednesday in response to the CNN investigation:
Florida does not regulate the number of procedures performed at pediatric cardiac programs and the Agency for Health Care Administration continues to closely monitor St. Mary's to ensure that they are following the law.
The questionable mortality rate at St. Mary's is obviously a cause for concern, but it also calls attention to a more widespread problem facing the health care system in this country: hospital-reported surgery success and failure rates. Among the 109 hospitals across the United States that perform pediatric open heart surgery, only 49 voluntarily report their program's survival and mortality rates. While the mortality rate for open heart surgeries at St. Mary's was marked at 12.5 percent, the national average stands at 3.3 percent.
Davi Ricardo Brandao, the infant who passed away on Tuesday following open heart surgery at St. Mary's in March, was only a few weeks old before going under the knife to treat a heart defect known as truncus arteriosus. Later that month, Davi's mother, Pautilia Gomes, was told he would need a second surgery. Davi passed away just before turning 2 months old, becoming the ninth infant to pass away following pediatric open heart surgery performed by Dr. Michael Black and his team at St. Mary's.
Even more deplorable than the hospital's startling mortality rate, however, is its failed attempts to explain its surgical inadequacies. Nneka Campbell knew something was wrong when her 8-month-old daughter Amelia became ill. Her kidneys stopped functioning, head started swelling, and leg developed an infection. Amelia, who underwent open heart surgery at St. Mary's, was transferred to Miami Children's Hospital where she passed away as the result of her condition. Campbell was told Amelia's death was the program's first, but the death certificate and interviews with other parents quickly revealed she was actually the fourth.
In case you were wondering, yes, this is the same St. Mary's Medical Center that was duped by a teenager masquerading as a doctor, who got the chance to sit in on an actual OB/GYN examination.
Published by Medicaldaily.com