Fonterra CEO Apologizes To Chinese Consumers, As New Zealand Botulism Scare Continues To Unfold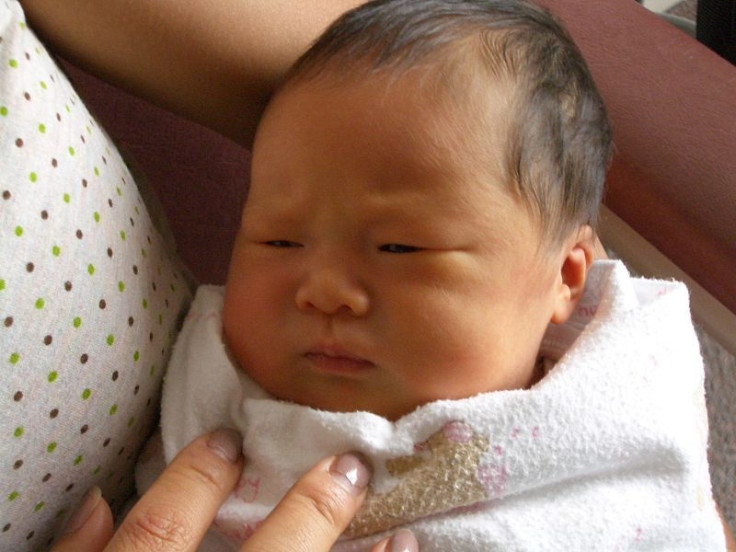 Today, the chief executive of Fonterra, Theo Spierings, flew from Europe to Beijing in order to apologize for a botulism scare involving the company's whey products, Al Jazeera reported.
On Friday, Fonterra notified customers and regulatory authorities that it had accidentally sold contaminated whey protein concentrate (known as WPC80), produced at its Hautapu manufacturing site, to China, Malaysia, Vietnam, Thailand and Saudi Arabia. This concentrate, which is commonly used in products like infant milk powder and sports drinks, contains a strain of Clostridium, which has the potential to cause botulism.
Fonterra exports 371,000 tons of infant formula each year to China, according to Reuters.
So far, no reports of any illness linked to consumption of the affected whey protein have been confirmed by any news agency or government, Reuters reported. Fonterra stated that it will continue to provide updates as they become available.
What Happened
Contamination occurred as a result of a dirty pipe.

According to a statement made to the press, the product was manufactured in May last year, though it was not detected until July 31 this year. A spokesman for the company and its Managing Director of NZ Milk Products, Gary Romano, is quoted by the New Zealand Herald as saying that the time it took before the contamination was detected was consistent with modern day standards.
Fonterra confirmed that the contaminated product was sent to only eight customers, all of which have been notified regarding the potential harm. At a press conference on Saturday, a company spokesman refused to name all eight customers that had been sold the contaminated product.
Wahaha, Coca-Cola, and Vitaco are three of the affected customers, yet Fonterra stated that the manufacturing practices of these three means their products, whether containing the contaminated product or not, remain safe to consume. These companies use whey protein concentrate in either ultra-high temperature-processing beverages as well as yogurt and other products.
However, Chinese authorities have suspended importation of products made by Fonterra or produced in Australia that include whey powder and dairy base powder, which is used to make infant formula.
"Our technical teams have been working closely this weekend with Coca-Cola, Wahaha, and Vitaco and have established that the process used to manufacture their products would kill the bacteria that was in the affected whey protein concentrate," Romano stated in a press release.
Fonterra stated in a press release that it is working with New Zealand's regulatory authority — the Ministry for Primary Industries — as well as regulatory authorities in other countries.
Fonterra continues to assure consumers in other areas, including Australia, Asia, China, Latin America, New Zealand, and the Middle East, that none of its branded consumer products contains the affected WPC80.
Its animal feed subsidiary, NZAgBiz, has received affected whey protein concentrate (WPC80), and after conducting an inspection, it has announced a product recall of calf milk replacer sold in the North Island.
It is only products which use Fonterra's WPC80 as an ingredient that are affected. Other dairy products that do not contain WPC80 are not affected by the issue. The products that are not affected include: whole milk powder, skim milk powder, fresh milk, yogurt, cheese, butter and other spreads, and UHT milk. The company stated that none of the products which it has continued to sell on its auction platform are affected by this issue.
Fonterra describes itself as a farmer-owned, New Zealand co-operative and the largest processor of milk in the world, producing more than two million tons of dairy ingredients, value-added dairy ingredients, specialty ingredients, and consumer products every year. Fonterra employs over 16,000 people and delivers to more than 100 markets around the world.
The New Zealand Herald reports that Spierings will return to New Zealand by the end of next week. According to the company website, Spierings has a 25-year history in the global dairy industry and was previously the acting CEO of Royal Friesland Foods. He joined the company in 2011 and, according to the New Zealand Herald, is not expected to be fired because of this.
Published by Medicaldaily.com