Fourth Of July Fireworks Accident: 28 Injured In 'Terrifying' Simi Valley, Calif. Malfunction [VIDEO]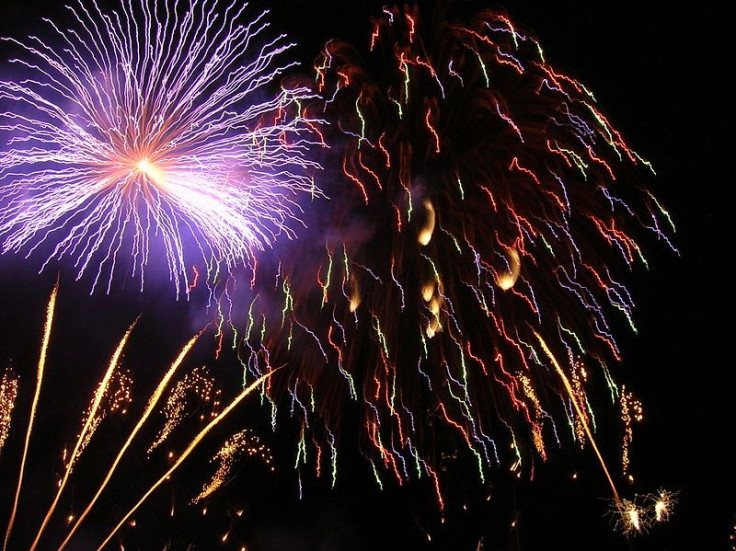 A little after 9 p.m. on Thursday, as families gathered to watch a fireworks show in Simi Valley, Calif, an accidental detonation sent pyrotechnics into the crowd, injuring 28 people.
"For some unknown reasons the structure that holds these ordinances collapsed and caused them to be firing into the crowd," said Simi Valley police commander Stephanie Shannon.
The live fireworks show called "Fireworks Extravaganza" draws between 8,000 and 10,000 guests. According to Newsmax, the accident occurred when a wood platform holding the fireworks gave way. When the platform collapsed, the fireworks suddenly changed direction and pointed right into the huge crowd of revelers.
"There was a big boom, everybody started running down the street, people were screaming," Justice Allen, a witness at the event, told the Los Angeles Times. "Everybody was just terrified. People hid in bushes."
Officials estimate that viewers were about 900 feet away from the firework launch pad.
"The fireworks were so close, you could see them on the ground," Annisa Wynn, another event attendee, said. "It never happens this way. People were screaming."
The event was staffed with police, park rangers, and firefighters, all of whom sprung into action. Firefighters set up a triage center in the park where people with less severe injuries could be treated. Others were taken by ambulance to area hospitals.
"We had about 40 police personnel on scene, as well as fire and ambulance people who were staged at the part of the fireworks production for crowd and traffic control and security. So the response was really rapid and the people that were injured were attended to very quickly," said police watch commander John Parks.
Four people are listed in serious condition, but all of them are expected to survive. Sixteen others were hospitalized with moderate injuries.
Published by Medicaldaily.com