Fukushima Update: 6 Workers Contaminated By Radioactive Water In Latest Leak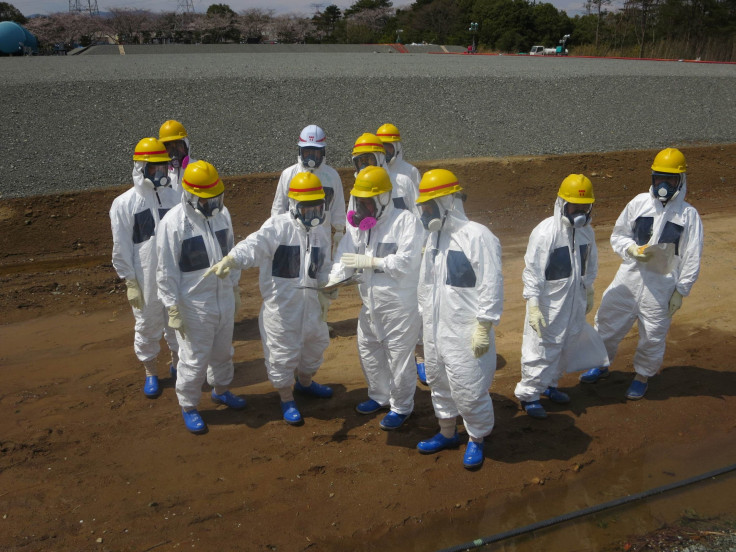 Six of 11 workers who were attempting to control a new accidental water leak at the long-besieged Fukushima Daiichi have been contaminated, Tokyo Electric Power Company (TEPCO), the nuclear power plant's operator, reported today.
"The six workers found to have radioactive material on their bodies were found to have no radioactive material on their faces …Therefore, we ruled out the possibility of their internal intake of radioactive material," the company stated. The original calamity at this nuclear power plant began in March 2011, when a tsunami resulting from an earthquake damaged reactor cooling systems and sparked three meltdowns. Throughout the world, this original incident has been recognized as the worst nuclear plant disaster since Chernobyl in 1986.
In a series of bulletins and communications on this most recent crisis, TEPCO noted the leak occurred accidentally, when a worker removed a joint of an 'irrelevant pipe' by mistake at around 9:35 a.m. The leak stopped at 10:50 a.m. when the workers reconnected the joint and shut off a valve. Eleven workers had been carrying out work inside the temporary warehouse at the time the accident occurred. TEPCO reported all of the resulting radioactive water, estimated to have spread to an area estimated at 60 x 12 meters at a depth of several centimeters — the entire inside of the dike built within the warehouse. The company stated that none of the water has escaped outside the structure.
The six workers have been decontaminated; the company is now transfering the leaked water to a waste liquid supply tank. The symptoms of radiation sickness include nausea, vomiting, headache, and diarrhea, and may last for minutes up to several days.
On Oct. 2 in response to a typhoon, TEPCO adopted emergency measures, including transferring water between tanks and utilizing sand bags, at the Fukushima nuclear power plant. At 9:55 p.m. on that day, after examining the situation at the site, inspection crews discovered that water was dropping not only inside but also outside the dike via a scaffold installed for inspection.
The company stated the current leak amounted to about 10 tons of water. Experts believe TEPCO will eventually have to dump the water in the Pacific, Japan Times reports, though so far the company has not revealed a plan for disposing contaminated water stored on the site.
Published by Medicaldaily.com