Gaddafi's Son Still Alive and Ready for Revenge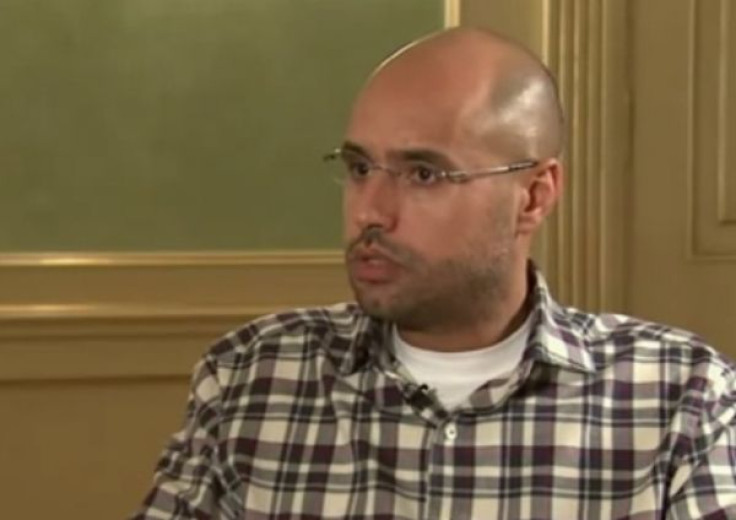 Muammar Gaddafi's son, Saif al-Islam, is still alive and free in Libya and plans to continue his resistance against rebels, he reportedly told supporters on Syria's Arrai TV Channel.
"We continue our resistance. I am in Libya, I am alive, free and intend to go to the very end and exact revenge," he said Saturday night, according to Russia's RIA Novosti news agency.
Before such reports of Saif-al Islam being alive and free it had been reported that he had been killed or captured in the western town of Zliten and could have been in the custody of the country's National Transitional Council.
Saif al-Islam, which means, "Sword of Islam," is believed to have been hiding after escaping the siege on his father's hometown of Sirte on Thursday.
As reported in Reuters, the National Transitional Council field commander Abdel Majid Mlegta, said that fighters were deploying around a place, on Sunday, where they believe Saif was hiding after he escaped his father's hometown.
After it was believed that Gaddafi's son had been arrested, he was spotted in a Tripoli hotel by foreign journalists staying there in order to prove he was a free man.
Believed to be Colonel's successor and possible reformer, he is now believed to have plans to carry out his father's role.
According to RIA Novosti, he already has the support of his father's loyal tribes, who promised to fight against the current government and take revenge for the killing of the colonel and his son Mutassim.
"I say go to hell, you and NATO behind you. This is our country, we live in it, we die in it and we are continuing the struggle," said Saif al-Islam, according to Al-Arabiya news channel.
Published by Medicaldaily.com