Bisexual, Gay Men Continue To Be Hardest Hit By HIV, With 1 in 6 Diagnosed In Their Lifetime: CDC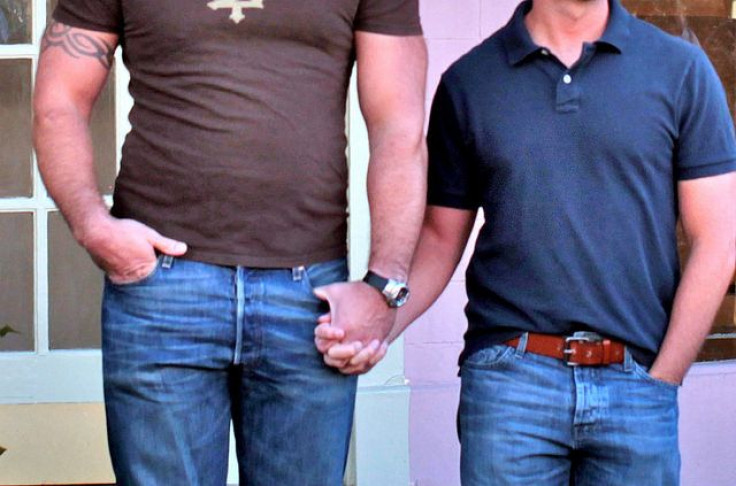 Gay and bisexual men continue to be the most HIV-affected group in the nation, a new report from the Centers for Disease Control and Provention finds. According to a new analysis, hundreds of thousands of people will be diagnosed in the coming years if current rates persist and efforts to change the trend are not scaled up immediately.
Specifically, nearly 1 in 2 black men who have sex with men (MSM); 1 in 4 Latino MSM; and 1 in 11 white MSM will be diagnosed with HIV during their lifetime, say the researchers, who presented their results Feb. 23 at the Conference on Retroviruses and Opportunistic Infections in Boston.
Using diagnoses and death rates from 2009 through 2013, the CDC researchers projected the lifetime risk of HIV diagnosis by sex, state, ethnicity and race, and HIV risk group. Underlying their numbers was an assumption that rates of diagnosis remain constant.
Overall across the nation, the researchers discovered, the lifetime risk of a diagnosis of HIV is now 1 in 99, an improvement over an earlier report using data from 2004-2005 which placed lifetime HIV risk at 1 in 78. While this overall progress suggests hope, significant disparities still exist:
Gay and bisexual men continue to be most affected by the HIV epidemic in the U.S.
People living in certain regions are more likely to be diagnosed with HIV than other Americans, with the highest risk in Washington, DC (1 in 13), Maryland (1 in 49), Georgia (1 in 51), Florida (1 in 54), and Louisiana (1 in 56).
African Americans are by far the most affected racial or ethnic group with a lifetime HIV risk of 1 in 20 for men and 1 in 48 for women.
People who inject drugs are at a much higher lifetime risk than the general population, and women who inject drugs have a higher risk than men (1 in 23 compared to 1 in 36).
The CDC notes it focuses on delivering prevention strategies — including HIV testing, care and treatment for people living with HIV, condoms, and pre-exposure prophylaxis or PrEP (an anti-HIV pill for uninfected people who are at high risk) — to the populations that are most heavily affected. The public health agency devotes more HIV prevention resources to MSM than to any other risk group. And, since 2010, the CDC has increased its HIV prevention funding to Southern health departments in an effort to ease the burden of disease in that region.
Published by Medicaldaily.com