Gender Differences In Medical Schools Across The US: Why More Men Are Full Professors Than Women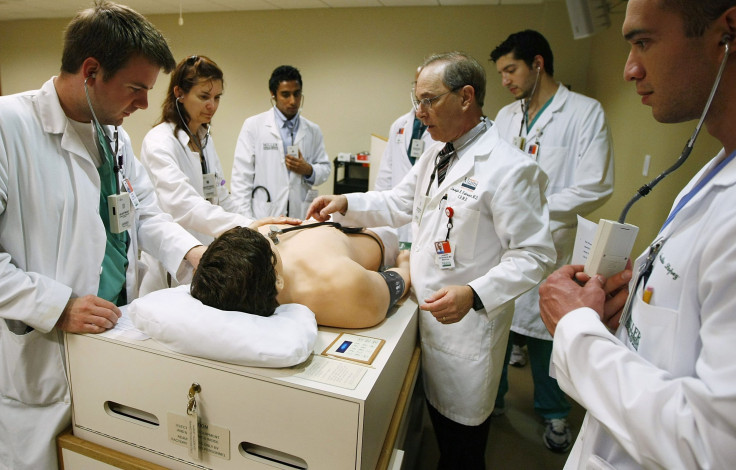 Women today make up half of all U.S. graduates, but female physicians only constitute 38 percent of full-time medical school faculty, finds a new JAMA study. This percent was even lower in 2013 and lower overall in comparison to men.
"Previous studies of sex differences in academic rank have several limitations, including analyses of single institutions or specialties, limited survey sizes, use of publications as the sole marker of productivity, and non-contemporary data," the research team wrote. "Data from the Association of American Medical Colleges (AAMC) have provided the most comprehensive evidence of sex differences in faculty rank. However, to our knowledge, no published work has linked these data to information on physician training, specialty, experience, research funding, clinical trial participation, and scientific authorship, all of which influence faculty rank and may vary by sex."
Researchers, who respectively hail from Harvard Medical School (HMS) and Massachusetts General Hospital, analyzed data from Doximity, a company that provides online networking services for physicians in the U.S; the total number of physician faculty members was of 91,073, "of whom 38.1 percent were registered members and 66.5 percent were men."
The data reflected physicians' faculty appointment at a U.S. medical school and faculty rank — assistant, associate, or full professor — age, sex, year of residency completion, specialty, as well as a number of authored scientific publications, National Institutes of Health (NIH) grants for which the physician was a principal investigator, and clinical trials for which the physician was also either a principal or sub-investigator.
After poring over all this data, researchers compared it to non-faculty member physicians. The results found among three residency cohorts, women were less likely to be full professor, or associate or full professor, by 2014. For example, among 230 women who completed residency in 1980 and were on faculty in 2014, just under 50 percent were full professors compared to 60 percent among the 1,089 men who finished their residency in the same year.
When adjusting for age, years since residency, scientific authorship, NIH funding, and clinical trial participating — all factors that are "positively associated" with full professorship — women were still less likely than men to be full professors.
"What we see here is that women and men doing equal work are not being equally rewarded," lead study author Anupam Jena, associate professor of health care policy at HMS, said in a press release. "If the goal is to achieve equity, or to give incentives for the best researchers to stay in academic medicine, we need to work on closing that gap."
That said, the research team acknowledges this study had several limitations. First, the database didn't include information on faculty track, which could confound gender differences in full professorship. For example, researchers said "if men and women are equally productive in research and funding, but higher proportions of women choose to pursue clinician educator activities, sex disparities in faculty rank could be partially alleviated by changing how promotion committees weigh the work of clinician educators."
Other limitations include the general study style (cross-sectional) and its productivity measures; researchers did not look at teaching, awards, committee service, and presentations, which are also important measures of faculty rank. Still, researchers believe their work is a step toward separating "fact from conjecture."
Source: Jena AB, et al. Sex Differences in Academic Ranks in US Medical Schools in 2014. JAMA. 2015.
Published by Medicaldaily.com