German Merck KGaA Continues Development Of Experimental Vaccine For Lung Cancer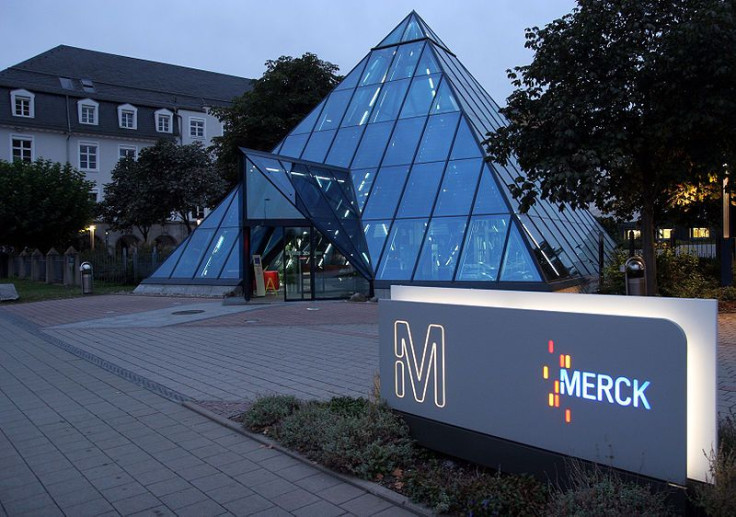 Merck KGaA, under a license agreement with Oncothyreon Inc., will continue clinical development of an experimental cancer vaccine, tecemotide (formerly known as Stimuvax), the companies announced today. Tecemotide works by stimulating the body's immune system to identify and target cancer cells. Merck Serono, the biopharmaceutical division of the Germany-based pharmaceutical company, will investigate tecemotide in Phase 3 START and INSPIRE trials for the treatment of inoperable stage III non-small cell lung cancer (NSCLC).
Based on the results from a previous trial, Merck Serono will conduct a new trial called 'START2' for patients with unresectable (a tumor that cannot be surgically removed), locally advanced stage III NSCLC.
Revisiting Data From a Previous Trial
"NSCLC is a devastating disease, and we are pleased to be able to continue supporting innovation in this important emerging field of immuno-oncology," Dr. Annalisa Jenkins, head of Global Drug Development and Medical for Merck Serono, stated in a press release.
The original START trial did not meet expectations for improving overall survival (OS) in the general patient population, yet one subgroup of patients did achieve a median OS of 30.8 months compared to 20.6 months in patients treated with placebo. This subgroup had received tecemotide after receiving a combination program of chemotherapy and radiotherapy (CRT). START2, then, is designed to assess the efficacy, safety, and tolerability of tecemotide in patients after at least two cycles of platinum-based concurrent CRT. An identical Phase 3 clinical trial, INSPIRE, will enroll approximately 420 patients across China, Hong Kong, Korea, Singapore, and Taiwan.
"We haven't seen this type of clinically meaningful survival benefit with any other investigational therapy in unresectable Stage III NSCLC," Dr. Charles Butts, clinical investigator of the START trial, stated in a press release.
Helping Patients With NSCLC
NSCLC is a disease in which malignant cells form in the tissues of the lung. The most common type of lung cancer, NSCLC, accounts for 85 to 90 percent of all lung cancers in the U.S. The National Cancer Institute lists treatment options as surgery, radiation therapy, chemotherapy, targeted therapy, laser therapy, photodynamic therapy, cryosurgery, electrocautery, and watchful waiting. Tecemotide stimulates an immune response to MUC-1, a cell-surface glycoprotein expressed in many cancers that takes part in both tumor growth and survival. MUC-1 is found in non-small cell lung, breast, colon, kidney, ovarian, pancreatic, and prostate cancers.
Merck obtained the exclusive worldwide rights for development and commercialization of tecemotide from Seattle-based Oncothyreon in 2007, though it originally entered into a legally binding collaboration with the company in 2001. Additionally, Merck has established provisions for co-development and co-marketing of tecemotide with Ono Pharmaceutical Co., Ltd. of Japan. With a history dating back to 1668, Merck KGaA is a global pharmaceutical, chemical, and life science company based in Darmstadt with offices or operations in 66 countries.
"We are pleased that Merck Serono will be moving forward with the development of tecemotide," Robert L. Kirkman, M.D., president and chief executive officer of Oncothyreon, stated in a press release. Oncothyreon is a biotechnology company seeking to develop and commercialize novel synthetic vaccines for cancer patients.
Published by Medicaldaily.com