Girl Invents Chemo Backpack After Battling Cancer Herself; Portable IV Drip Replaces Clunky Poles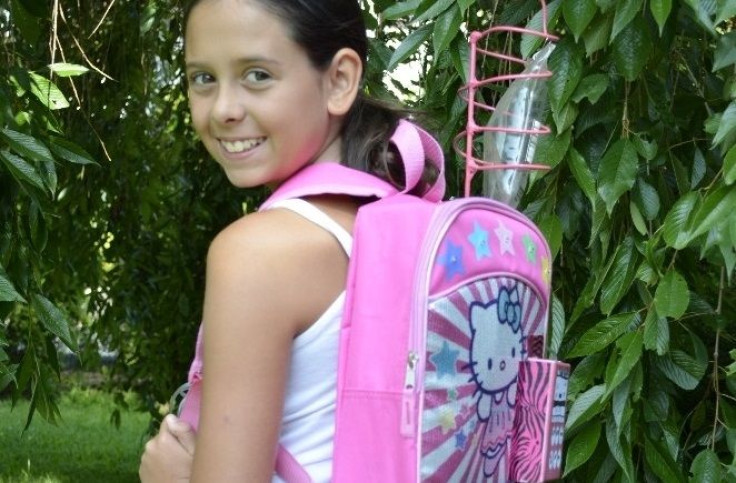 When Kylie Simonds saw her first IV machine — the tall, imposing stand that connects a medicinal drip to the patient's arm — her first thought was, rightfully, "Whoa, those things are huge and scary." She had been diagnosed with a form of tissue cancer called rhabdomyosarcoma, and she was only 8.
Today, Kylie's prognosis looks bright. Her hair's grown back, and she doesn't get sick like she used to. But she hasn't cut ties with cancer just yet, as the 11-year-old Connecticut native recently won the invention convention at her school in Naugatuck, and then several more awards at the state level, for her portable chemotherapy backpack, which she calls the "i-pack."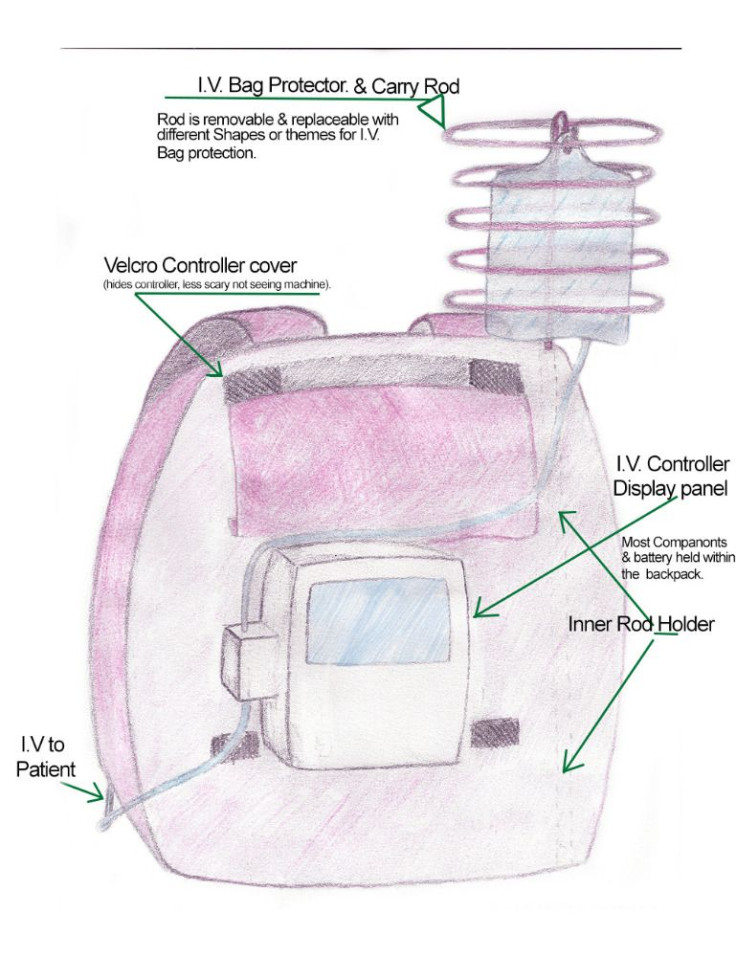 The backpack is outfitted with a coiled holster on top, to hold the medicine bag, and a regulator attached to the main pocket of the backpack and the feed tube hanging loose. "You can walk around with it," she told WTNH. "I've sat back with it a lot and it doesn't hurt."
Kylie's win at her school's convention was the only one to earn a patent prize, and she currently holds a provisional patent on her i-pack. Her next goal is raising the capital to finance manufacturing, for which she's set up a fund on the crowdsourcing site, GoFundMe. Within two weeks of starting her $20,000 pledge, she'd already exceeded it by nearly $4,000.
Published by Medicaldaily.com