Government Shutdown Halts WIC, Affecting 9 Million Mothers and Infants; Families To Lose Checks For Food, Infant Formula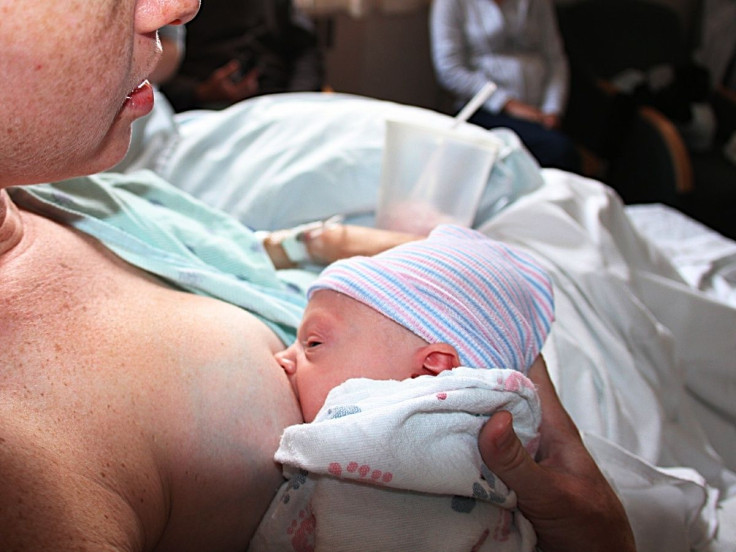 Along with shutting National Parks and furloughing federal workers, the government shutdown has forced a halt in funding for one of the most vulnerable social programs - the $7 billion-per-year Special Supplemental Nutrition Program for Women, Infants, and Children (WIC).
The WIC provides low-income women with checks to feed their infants and children under the age of 5. Nearly 9 million Americans are enrolled in the program.
"There are health consequences when mothers cannot provide food and nutrition for their kids," Rev. Douglas Greenaway, head of the nonprofit group, the National WIC Association, told Forbes. "There'll be no infant formula and no breastfeeding support. If the baby doesn't latch, that's it."
Poor nutrition during infancy and childhood can cause developmental issues such as memory, anemia, and learning abilities. According to the World Health Organization (WHO), early childhood is the most important part of life development. Plenty of studies have shown that nutrition in early childhood is linked to cognitive development.
According to the United States Department of Agriculture (USDA), state governments may be able to continue the WIC program for up to "a week or so" until they no longer have the funds to do so. The federal website for WIC is not available until funding is restored.
Margaret Saunders, a director of the WIC program in Chicago and Cook County, told Forbes that these low-income women have no safety net. "America is not realizing how many low-income pregnant women and children we have in this country," she said.
WIC provides checks for food to women who are pregnant, postpartum or breastfeeding babies up to 6 months old, as well as infants and children under 5 years old. Any legal guardian, whether employed or unemployed, married or single, can apply to WIC for their child.
With WIC checks which can amount to up to $70 per month, mothers and families are able to purchase baby food, cereal, cheese, eggs, fruit juice, vegetables, infant formula, milk and other types of food, according to a local Albany, NY program website.
Judy Fedie, from the WIC office in Chippewa Falls, Wisconsin, said the program provides resources like infant formula and lactation specialists that are not easy to find in small-town America. "Our WIC clinics are the first places women will go," Fedie told Forbes. "We have hospital breast pumps here. We have support for babies with special needs. These aren't available easily in some communities."
President Barack Obama wrote a letter to federal employees, stating that the government shutdown was preventable. "It should not have happened," he wrote. "And the House of Representatives can end it as soon as it follows the Senate's lead, and funds your work in the United States Government without trying to attach highly controversial and partisan measures in the process."
The National WIC Association lists state agency WIC programs on its website.
Published by Medicaldaily.com