Government Shutdown Impacts Cancer Patients Who Must Now Wait For Clinical Trials To Resume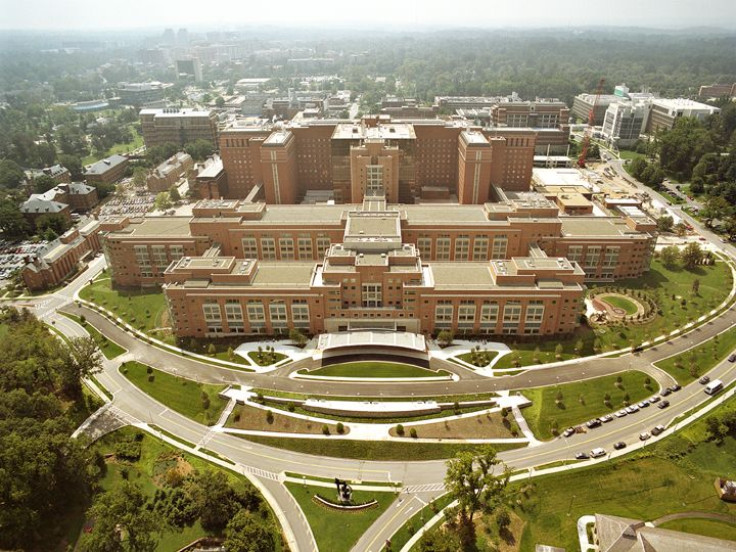 About 200 patients start clinical trials each week to test new treatments under the auspices of the National Institutes of Health (NIH) Clinical Center. For the duration of the government shutdown, though, the NIH Clinical Center will not be enrolling new patients in clinical trials or ongoing studies unless deemed medically necessary, according to a notice posted on the institution's website.
"They are denying or delaying potentially life-saving treatments to Americans in need of a miracle," Michelle Langbehn, 30, told CNN. She, herself, has been directly affected by the temporary halting of the clinical trials program. Despite treatments of chemotherapy and radiation, a spinal fusion, and several tumor removal surgeries, Langbehn has not yet defeated a spreading cancer. She had placed her hopes in a clinical trial testing a promising drug, cabozantinib, but now the enrollment decision regarding her participation has been delayed due to the government shutdown.
"I speak for everyone battling cancer when I saw we don't have time to wait," Langbehn told CNN.
Unfortunately, along with many seriously ill patients, the NIH shutdown may also impact researchers and clinicians across the nation. Frances Collins, the director of NIH, told NPR that the entire grants program is now closed. (Scientists with existing grants from the NIH, though, will have continued access to these funds.) Because the NIH is the biggest source of funding for medical research worldwide, the closure of the grants program may very well ripple out to universities and hospitals as clinicians will undoubtedly be forced to place their research and clinical studies on hold.
Clinical studies are designed to add to medical knowledge related to the treatment, diagnosis, and prevention of diseases or conditions. In a clinical trial (also known as an 'interventional study'), participants receive a specific intervention according to a research plan proposed by an investigator. An intervention may be a medical product, such as a drug or device. Clinical trials often compare a new medical approach to one that is already available. Sometimes, they compare a new medical treatment to a placebo. When a new drug is being studied, it is not usually known whether it will be helpful, harmful, or no different than alternatives. In all clinical trials, investigators are seeking to measure the safety and efficacy of the intervention.
As a result of the government shutdown, which also impacts the Department of Health and Human Services and other government agencies, about 75 percent of NIH's employees — nearly 14,700 people — have been furloughed. One small positive is that patients who are already enrolled in a a clinical trial will be able to continue.
Published by Medicaldaily.com