Government Shutdown Means CDC Can't Track First Flu Hospitalizations; Outbreak Detection Also Frozen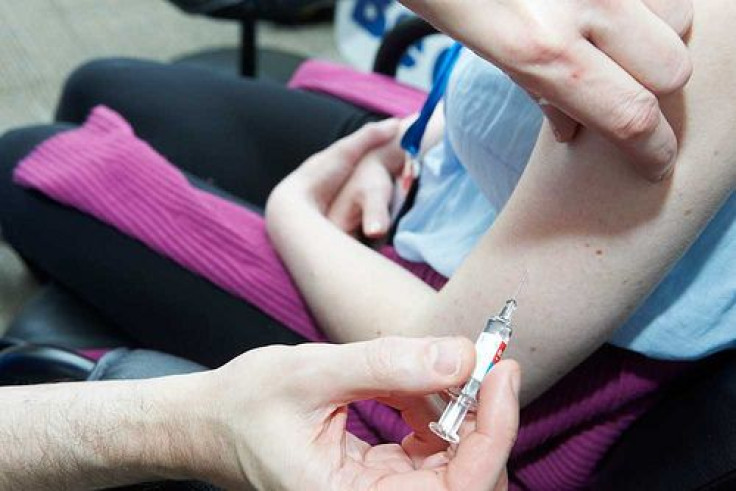 The recent government shutdown now has influenza season on its hands, as the Centers for Disease Control and Prevention's (CDC) furloughed workers cannot track the diseases outbreak and rates of hospitalization across the country.
A child under the age of 18 was recently hospitalized for the flu in Utah, according to The Star Tribune, but due to the government shutdown, the visit won't be officially recorded in federal databases. These are the same databases that use genetic and molecular data analysis to track the disease's outbreak and epidemiology across state lines.
Without this comprehensive tracking ability, the CDC is also unable to determine whether this year's vaccines are still effective against the particular strain of disease blowing across the country. However, the shutdown leaves immunization programs intact, according to Salt Lake County Health Department spokesman Nicholas Rupp.
"Our vaccines have already been purchased," he told the Tribune.
The U.S. Department of Health and Human Services released a memo Friday explaining the specific details of the CDC's limited ability. Along with not being able to track outbreaks or analyze hospitalization reports, the CDC cannot provide "continuous updating of disease treatment and prevention recommendations — e.g., HIV, tuberculosis, sexually transmitted diseases, hepatitis — and technical assistance, analysis, and support to state and local partners for infectious disease surveillance," UPI reports.
On Tuesday, the CDC was forced to call upon furloughed workers to help stop an outbreak of Salmonella Heidelberg in poultry that sickened nearly 300 people. CDC's system for tracking clusters of outbreaks, called PulseNet, typically utilizes a team of eight employees. As of Sunday, the team had been whittled to one.
"I know that we will not be conducting multi-state outbreak investigations," a CDC official told Wired. "States may continue to find outbreaks, but we won't be doing the cross-state consultation and laboratory work to link outbreaks that might cross state borders."
Despite the government shutdown, private flu trackers, such as Google Flu Trends and Flu Near You, continue to offer robust data on where the disease may be headed.
Published by Medicaldaily.com