Gov't to Launch New $54 Million Graphic Anti-Smoking Campaign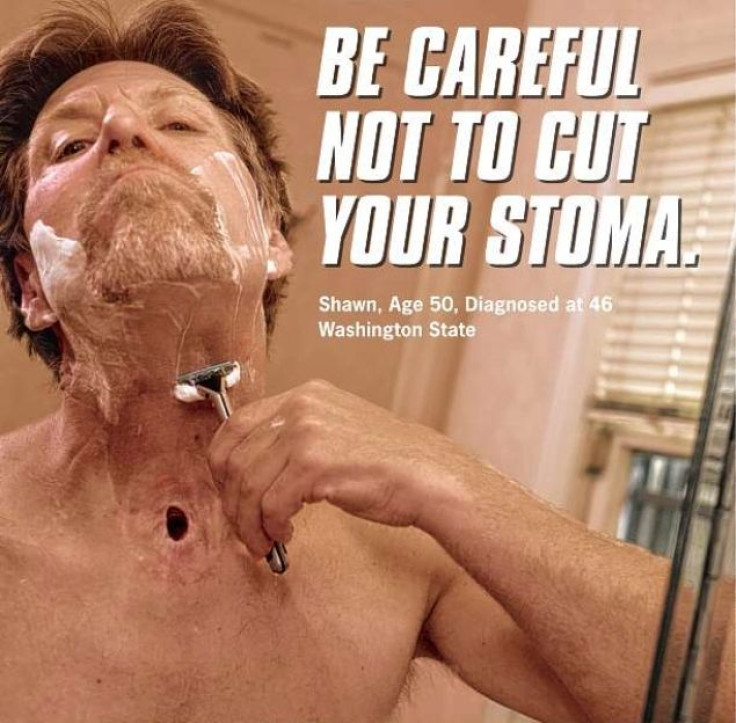 The U.S. government is launching a new $54 million anti-tobacco campaign on Thursday that features personal descriptions and pictures of mostly middle aged people who've suffered severe health effects from smoking.
The 12-week advertising campaign called "Tips from Former Smokers," is the largest and most blatant anti-smoking push on a national scale by the Centers for Disease Control and Prevention.
Federal officials say that the amount of money spent on the anti-smoking campaign is miniscule compared to the estimated $10.5 billion a year spent by tobacco manufacturers to market and promote cigarettes in the United States.
"This is really a David versus Goliath fight. The tobacco industry has spent more than $100 billion on marketing and promotion. They continue to spend more than $10 billion a year. That's a million dollars every hour," Dr. Thomas Frieden, director of the U.S. Centers for Disease Control and Prevention, told Reuters.
The health agency hopes that their campaign, consisting of billboard, print, radio and TV advertisements showing people whose smoking habit resulted in heart surgery, a tracheotomy, lost limbs or paralysis, beginning on Monday will persuade 50,000 Americans to stop smoking.
"This is incredibly important. It's not every day we release something that will save thousands of lives," Frieden told NY Daily News.
It is estimated that about 8 million Americans have smoking-related health conditions and about 443,000 Americans die each year from those illnesses.
Research has found that aggressive anti-smoking campaigns using hard-hitting images sometimes reduced smoking rates, and after decades of decline, the national smoking rate has stalled at about 20 percent, and last week the agency also reported that smoking among America's youth has reached epidemic proportions, about 25 percent U.S. high school seniors smoke.
"Tobacco is the leading preventable cause of death in this country, and hard-hitting ads are a very effective way to reduce tobacco use," Frieden to the Wall Street Journal. "The evidence is very clear that they work."
"There was a clear dose-response relationship" between smoking cessation rates in communities with the highest ad exposure.
One of the print ads shows 50-year-old throat cancer patient Shawn Wright, who had a tracheotomy after being diagnose four years ago, shaving exposing a hole on his neck. "Be careful not to cut your stoma," the ad reads.
Meanwhile, tobacco giant Philip Morris t told CNN they would not comment about the campaign.
"Philip Morris USA agrees smoking is addictive and causes serious disease. While we are not prepared to comment on CDC's anti-smoking campaign, preventing underage tobacco use, discouraging smoking initiation and promoting quitting remain important to reducing the harm from cigarette smoking. A complementary strategy, focused on the development of and appropriate communications about potentially lower risk tobacco products, may be one of the most meaningful actions that the Food & Drug Administration can take to reduce the health effects of smoking."
Federal health officials had also hoped to put graphic FDA warning labels on cigarette packs, like 40 other countries around the world, but a federal judge blocked the plan two weeks ago and agreed with tobacco companies that the labeling violated their constitutional rights to free speech.
The ongoing cause may ultimately be decided by the U.S. Supreme Court.
Published by Medicaldaily.com