Gwyneth Paltrow's Elimination Diet: Her Skinny Secrets On How To Get A '22-Year-Old Stripper' Butt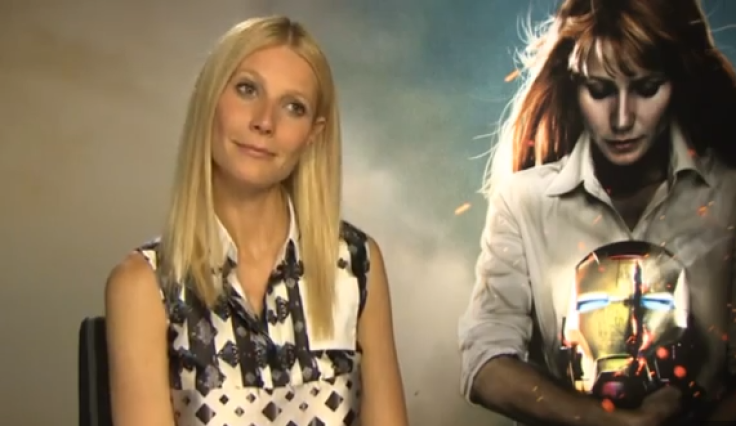 Gwyneth Paltrow, the Hollywood starlet of the film Thanks For Sharing set to debut in September, shares details — in her Telegraph column — on how she stays healthy, glowing, and radiant at age 40 with her '22-year-old stripper' butt. Dubbed as "The World's Most Beautiful" by People earlier this year for her amazing skin and flawless body, Gwyneth Paltrow shows women that life doesn't stop once you hit 40. The wife of the Coldplay rockstar, Chris Martin, and mother of two, said at the opening of Tracy Anderson's flagship studio in Los Angeles, "You know, this isn't so bad for 40, right?" referring to her toned glutes. Paltrow isn't shy about dishing out her skinny secrets with the rest of the world; the Hollywood actress is all about sharing and you will be thankful to know that her secrets won't cost you to break the bank. To score Paltrow's figure whether you're 20, 30, 40, or older is now easier than ever as the health-conscious star reveals the do's and don'ts of lifestyle and fitness.
The Elimination Diet, NOT A Juice Cleanse
This year, Paltrow skipped the juice cleanse and went for the elimination diet for three weeks. During a TV appearance on the Dr. Oz Show, the starlet shared her personal experience with a health scare that prompted her to change her dieting habits. Paltrow was diagnosed with a vitamin B deficiency among other ailments and went on the elimination diet to improve her overall health. She had to eliminate anything that was potentially inflammatory, including but not limited to the following: coffee, wine, cheese, and bread. When Dr. Oz asked Paltrow how she did the diet without eggs, meat, and processed foods, she said, "I'm a real foodie, I love to eat. I can eat any vegetables."
The additive-free and processed food-free diet is preferred by the Academy-Award winning actress over the Master Cleanse because she did not experience any hallucinations. "I've done juice cleanses in the past, and in my twenties I did the Master Cleanse, which left me hallucinating after 10 days," said Paltrow in her Telegraph column.
Gwyneth's Tip:
"Be aware: a juice detox can crash your metabolism and lead to future weight gain."
Healthy Food NOT Junk Food At Your Fingertips
A craving for an afternoon snack can give you the impulse to reach for the bag of chips on the kitchen counter, but you can easily avoid that, says Paltrow. She suggests to keep healthy snacks in easy-to-reach places available at your fingertips to kick junk food cravings to the curb. For minimal preparation, Paltrow prepares her own "Mexican Green goddess" — goat's yogurt, jalapeño, coriander, and honey, or a carrot and ginger salad on Sundays for the rest of the week.
Gwyneth's Tip:
The starlet suggests to "store them in the fridge for the rest of the week." "They make a quick and easy go-to for dipping vegetables or for drizzling over chicken," she said.
Programmed Treats NOT Binging
A healthy diet and exercise routine, accompanied by a positive attitude, are key to achieving your weight loss goal. While determination is essential, Paltrow also says it's okay to be the "right kind of naughty" when it comes to having a cheat day. Although the Elimination diet requires to cut out all processed foods for the duration, the complete dismissal can lead to binge eating. "I often have a glass of red wine in the evening and smoke a cigarette on a Saturday," she said.
Gwyneth's Tip:
Programmed treats provide "that balance [that] keeps you vibrant," she said. "You have to live your life, after all."
Exercise As An Automatic Routine NOT A Chore
Your success in losing weight is not only about the food choices you make but also about exercising and your attitude toward it. To view exercise as a drag can negatively impact your targeted weight loss goal. Paltrow, dedicated to the Tracey Anderson Method, says that it has completely changed her body and she has found the motivation to get into shape. "[Tracey Anderson] advised me to think of exercise as an automatic routine, no different from brushing your teeth, to avoid getting distracted," she said in The Telegraph.
Gwyneth's Tip:
The 40-year-old actress recommends to "walk or take the stairs, or briskly climb a hill in the evenings" because it can help with muscle toning, and more importantly, your metabolism.
Paltrow's skinny secrets are a good and healthy diet and exercise, accompanied by the occasional treat with some beauty tips up her sleeve.
If you ever wondered how the Hollywood actress got those glistening abs during Iron Man 3, find out how you can fake it here.
To find more about Paltrow's personal health struggles, the Elimination diet, and healthy recipes, read her book It's All Good: Delicious, Easy Recipes That Will Make You Look Good and Feel Great.
Published by Medicaldaily.com