Happy Marriage, Better Health: Married Couples Have Better Recovery Time After Heart Surgery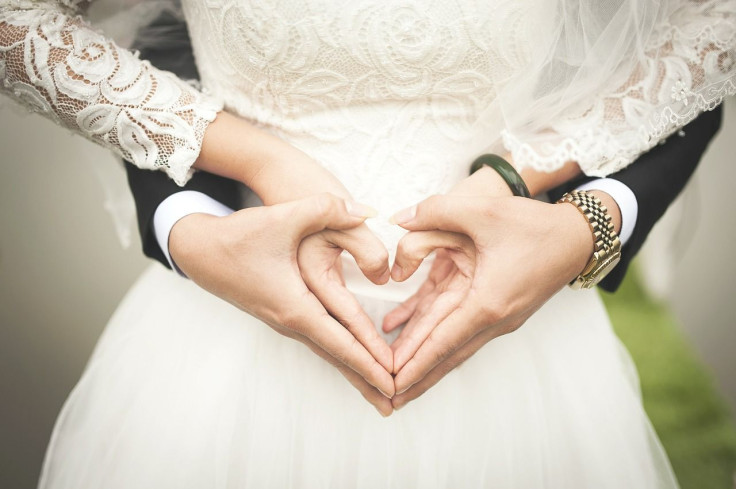 Married couples may find their marriage vows hold true when it comes to being there for each other "in sickness and in health." According to a recent study published in the journal JAMA Surgery, divorced, separated, and widowed patients are 40 percent more likely to die or develop a new functional disability after heart surgery, compared with married people.
Marriage can serve as the ultimate protection for your heart. This is based on the belief that a loving spouse looks out for their partner, lowering risk factors by encouraging a healthy lifestyle, and going to see the doctor or to go to an emergency room if your health changes. Several studies have linked better survival odds after cardiac surgery to marriage, but few researchers have looked at any link between marital status and surgical recovery.
This prompted doctors Mark D. Neuman and Rachel M. Werner of the Perelman School of Medicine at the University of Pennsylvania to use data from the University of Michigan Health and Retirement Study, which has enrolled 29,053 adults 50 years of age or older since 1998. The participants undergo interviews every two years regarding health, functioning, medical care, and family structure. For this study, the researchers included surviving participants who underwent heart surgery since the preceding interview, and deceased participants for whom proxies report heart surgery since the last interview from more than 1,500 men and women.
Among the participants, 65 percent were married, 12 percent were divorced or separated, 21 percent were widowed and 2 percent never married. Those in marriages were more likely to be male and to show lower levels of other illnesses and disability before surgery. Neuman noted that no information was available on the types of heart surgery.
The findings showed marital status was significantly correlated with the risk of death or a new functional disability within two years after surgery. Although the researchers found a positive correlation, this is not a cause-and-effect relationship. Those in the never-married group echoed similar results to the married group, but their numbers were so small, the researchers opted to not draw any conclusions from these patients.
"These findings extend prior work suggesting postoperative survival advantages for married people and may relate to the role of social supports in influencing patients' choices of hospitals and their self-care," said the authors, in the press release. They added the study suggests "that marital status is a predictor of survival and functional recovery after cardiac surgery. Further research is needed to define the mechanisms linking marital status and postoperative outcomes."
The researchers cannot conclude why this happens, but they speculate married couples enjoy the benefits of support and assistance they receive from their spouses, which is not easily accessible for unmarried people. This could explain the differences in recovery seen between married and non-married people.
A 2014 study presented at the American College of Cardiology's 63rd Annual Scientific Session found being married lowers your risk for heart attack. The researchers analyzed a database of 3.5 million heart patients ranging from 21 to 102 years of age and took into account lifestyle and health factors. They concluded marital status was independently associated with heart disease, a finding that was consistent for both sexes. This may be attributed to a wife or husband pushing their loved one to see a doctor before problems develop, or even to live a healthier lifestyle.
So, while you shouldn't run out and get married to improve your heart health, it's important to know the decisions you make as to who you're with, can have important implications for your overall health.
Source: Neuman MD and Werner RM. Being married linked to better outcomes following surgery. JAMA Surgery. 2015.
Published by Medicaldaily.com