The Health Benefits of Pacific Island and Asian Cooking—5 Mouthwatering Recipes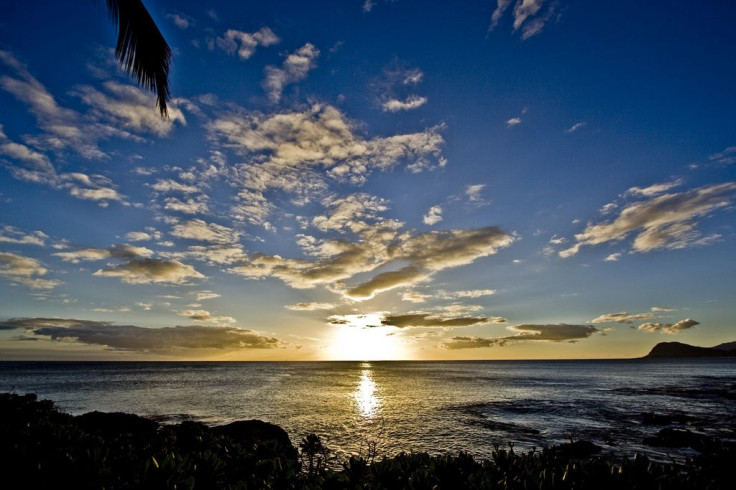 The White House and the First Lady's Lets Move! initiative have collaborated to promote healthy eating habits among Asian American and Pacific Islanders. In a press release from the Unites States Department of Agriculture (USDA), "Native Hawaiian and Pacific Islander children have the highest rates of any minority group for being overweight or obese and hold and elevated risk for developing cardiovascular disease and Type 2 diabetes.
"There's no reason to sacrifice the foods we love in order to eat a healthy diet," said Chef Cristeta Comerford, White House Executive Chef.
Cristeta and Chef Ming Tsai have made a video demonstrating how to cook healthy and traditional Asian cuisines. They all follow the UDSA dietary recommended dietary guidelines. The collaboration is an effort get more Asian Americans communities aware that they can adapt their traditional recipes with healthier alternatives.
We've come up with five of our favorite Asian and Pacific Islander inspired recipes that are low in calorie, delicious and they fit into the healthier food guidelines as per ChooseMyPlate.gov.
1. Sweet & Sour Tofu
Ingredients:
1 20-ounce can pineapple chunks or tidbits, packed in juice
3 tablespoons rice-wine vinegar
2 tablespoons ketchup
2 tablespoons reduced-sodium soy sauce
1 tablespoon brown sugar
1 14-ounce package extra-firm water-packed tofu, drained, rinsed and cut into 1/2-inch cubes
2 teaspoons cornstarch
2 tablespoons canola oil, divided
2 tablespoons minced garlic
1 tablespoon minced ginger
1 large red bell pepper, cut into 1/2-by-2-inch strips
1 large green bell pepper, cut into 1/2-by-2-inch strips
Tofu & Veggies with Maple Barbecue Sauce
Preparation:
Drain and set aside pineapple, reserving 1/4 cup of the juice. Whisk the reserved pineapple juice, vinegar, ketchup, soy sauce and sugar in a medium bowl until smooth. Place tofu in a large bowl; toss with 3 tablespoons of the sauce. Let marinate for at least 5 minutes and up to 30 minutes.
Meanwhile, add cornstarch to the remaining sauce and whisk until smooth.
Heat 1 tablespoon oil in a large nonstick skillet over medium-high heat. Transfer the tofu to the pan using a slotted spoon; whisk any remaining marinade into the bowl of reserved sauce. Cook the tofu, stirring every 1 to 2 minutes, until golden brown, 7 to 9 minutes total. Transfer to a plate.
Add the remaining oil to the pan and heat over medium heat. Add garlic and ginger and cook, stirring constantly, until fragrant, about 30 seconds. Add red and green peppers and cook, stirring often, until just tender, 2 to 3 minutes. Pour in the reserved sauce and cook, stirring, until thickened, about 30 seconds. Add the tofu and pineapple and cook, stirring gently, until heated through, about 2 minutes more.
Health Facts:
At only 255 calories per serving, this dish is not only delicious but calorie conscious. Not only is soy a great replacement for protein, but soy-based products have also been shown to have protective properties against breast, prostate, colon and lung cancer.
Recipe courtesy of Eatingwell.com
2. Chicken And Broccoli Stir Fry
Ingredients:
1/2 lb. boneless skinless chicken breast, cut into strips
12 ounces fresh broccoli florets
3 ounces baby carrots, julienne cut
3/4 cup chicken broth
3/4-1 cup water
4 tablespoons reduced sodium soy sauce
1 teaspoon fresh minced ginger
1 teaspoon minced garlic
2 teaspoons cornstarch
2 tablespoons water
Nonstick cooking spray
Brown rice, for serving
Preparation:
In a small bowl, combine soy sauce, ginger, and garlic. Set aside for later. Spray a skillet with non-stick cooking spray. Add chicken and stir-fry until no longer pink. Remove and keep warm. Add one cup water and vegetables to skillet. Cover and steam over medium heat until crisp/tender, stirring occasionally. Remove and keep warm, draining any extra water. Next, add chicken broth to pan, bringing to a boil. Reduce heat; add vegetables, chicken, and soy sauce mixture. Stir fry for about five minutes at a simmer, until heated through. Then combine cornstarch and two tablespoons of water, and stir into skillet. Bring to a boil. Cook for a few minutes, until thickened. Serve over brown rice.
Health Facts:
Ginger is a staple in many Asian cuisines and the health benefits are immeasurable. It's most well-known uses are to treat digestive issues such as morning sickness, nausea, and diarrhea and can also act as an anti-inflammatory. The benefits of eating chicken depend on what ingredients are added to the dish. As a stand-alone ingredient, chicken breast is low in calories, but high in protein-the perfect for canvas for developing a variety of healthy and low calorie dishes.
Recipe courtesy of Food.com
3. Tuna Poke
Ingredients:
1/4 cup chopped green onions
1 tablespoon low-sodium soy sauce
1/2 teaspoon grated peeled fresh ginger
1 1/2 teaspoons peanut oil
1/2 teaspoon dark sesame oil
1/2 pound sushi-grade tuna, cut into (1/2-inch) cubes
1 garlic clove, minced
2 cups (1/4-inch-thick) diagonally cut slices peeled cucumber
Preparation:
Combine the first 7 ingredients in a medium glass bowl. Cover and chill 2 hours. Serve tuna mixture over cucumber.
Health Benefits:
This popular Hawaiian dish is fast and delicious, it's also light and has a number of healthy and beneficial ingredients. Tuna, is high in omega-3 fatty acids, which has been shown to decrease the chances of depression as well and lower the risk of developing heart disease. The American Heart Association recommends we eat fish rich in omega-3 fatty acids twice a week.
Recipe courtesy of MyRecipes.com
4. Hawaiian Chicken
Ingredients:
1/4 cup pineapple juice
2 tablespoons ketchup
2 tablespoons lower-sodium soy sauce
1 1/2 teaspoons minced peeled ginger
2 garlic cloves, minced
4 (6-ounce) skinless, boneless chicken breast halves
Cooking spray
3/4 teaspoon salt, divided
1/4 teaspoon black pepper
2 cups hot cooked long-grain white rice
1/4 cup chopped fresh cilantro
Preparation:
First, combine first 5 ingredients. Reserve 1/4 cup marinade; place remaining marinade in a zip-top plastic bag. Add chicken to bag; seal. Chill 4 hours. Then heat a grill pan over medium-high heat. Coat pan with cooking spray. Remove chicken from bag; discard marinade in bag. Sprinkle chicken with 1/2 teaspoon salt and pepper. Add chicken to pan; baste with 2 tablespoons reserved marinade. Cook 6 minutes. Turn chicken over; baste with 2 tablespoons reserved marinade. Cook 6 minutes. Lastly, combine rice, 1/4 teaspoon salt, and cilantro.
Health Benefits:
Pineapples are a common fruit in many Hawaiian and Pacific Islander dishes, they contain high amounts of vitamin C, Vitamin B and Fiber. According to East Jefferson General Hospital, "some studies indicate that increasing consumption of fresh fruits such as pineapple into your daily diet may help eye health and reduce the risk of vision loss due to aging."
Recipe courtesy of MyRecipes.com
5. Poi
Ingredients:
Taro root (poi), peeled and steamed
Water
Preparation:
Mash the taro with a stone pestle, or "poi pounder". Add water until the poi is smooth and sticky.
Health Benefits:
The taro root can be used as a side dish or on its own, its consistency is like the potato, but has a high nutritional value. It's high in fiber, which aids in digestion and can be potentially used as a probiotic.
Recipe courtesy of FoodNetwork.com
Published by Medicaldaily.com