Health Care Workers At Heightened Risk Of Hepatitis C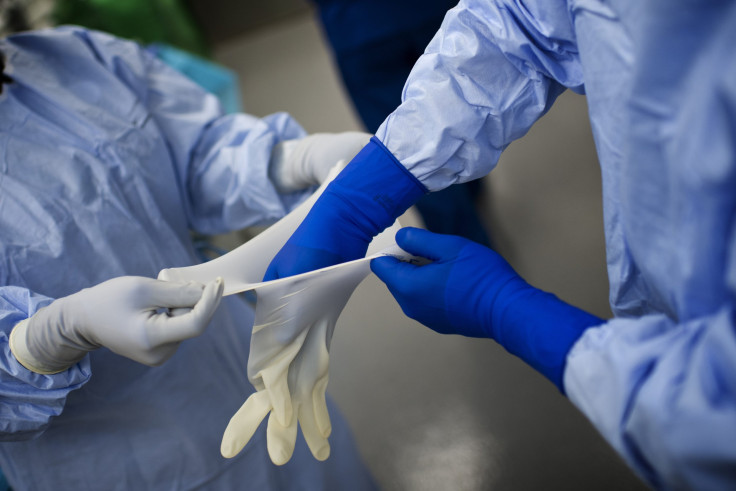 (Reuters Health) – Health care workers are at higher than average risk of infection with the hepatitis C virus, a research review suggests.
Compared to the general population, health workers had 60 percent greater odds of getting hepatitis C, and those who worked directly with blood had almost triple the risk, according to the analysis in Occupational and Environmental Medicine.
Hepatitis C is usually spread when blood from an infected person enters the body of someone who isn't infected. These days, most people infected with the virus get it from sharing needles or equipment to inject drugs, but it can also be transmitted during sex, and until a test for it was developed in the early 1990s, people could acquire hepatitis C through blood transfusions.
"Contact with blood, for example, from needle stick injuries, is associated with a risk of infection and continues to be the major threat to the health of health care workers," said lead study author Claudia Westermann of the University Medical Center Hamburg-Eppendorf in Germany by email.
"Exposure to blood cannot completely be avoided when using `safe' instruments, as they reduce the risk of needle stick injuries but do not completely prevent them," Westermann added. "Therefore blood borne virus infections will remain a threat to health care workers for some time to come."
To assess the prevalence of hepatitis C among health care workers, Westermann and colleagues analyzed data from 44 previously published studies.
In the U.S. and Europe, where hepatitis C prevalence is relatively low, health care workers are more than twice as likely as other individuals to get the virus, the data showed.
The risk for health workers was also doubled in North Africa, the Middle East and South Asia, although infection rates in Japan were similar to the rest of the population.
Male health workers had triple the odds of getting hepatitis C, compared with a 50 percent greater risk for female workers.
Medical staff had 2.2 times the odds of getting hepatitis C, while odds were 3.5 times greater for dentists and increased by just 70 percent for nurses.
Professionals who came in regular contact with blood – surgeons, midwives, microbiologists, pathologists, blood bank and dialysis staff – had 2.7 times the risk of infections with the virus.
Limitations of the analysis include a lack of data on personal risk factors such as use of injected drugs or engagement in sexual practices such as anal intercourse, the authors acknowledge.
It is unlikely, however, that health workers have unprotected sex or use injected drugs more often than the general population, said Dr. William Buchta, medical director of the occupational medicine practice at the Mayo Clinic in Rochester, Minnesota.
"Inadvertent exposure to patients' blood and other infectious fluids is common among health care workers and grossly under-reported, so exposure to infected patients is a far more credible cause for this disparity," Buchta, who wasn't involved in the study, said by email.
Transmitting the virus can be prevented in health care settings when proper infection control practices are followed, including the use of personal protective equipment, proper cleansing of infected tools, use of blunt needles for certain surgical procedures, and many other practical and relatively cheap and effective measures, Buchta added.
"We simply need to get the message out to health care workers that they are at risk but can almost eliminate that risk without compromising the care they deliver," Buchta said.
SOURCE: http://bit.ly/1Ml4OVx Occupational and Environmental Medicine, online October 5, 2015.
@ 2012 Thomson Reuters. All rights reserved.