HealthCare.gov Update: Sebelius Says Site Is Fixed, But White House Warns Against Driving Too Much Traffic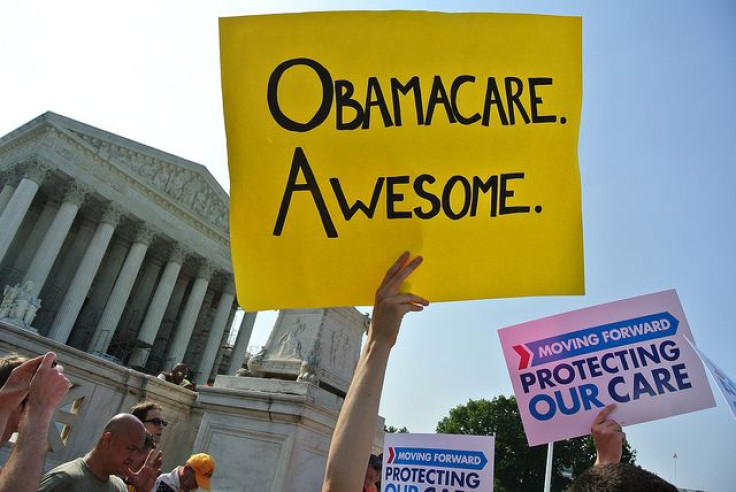 As the deadline to fix HealthCare.gov looms, U.S. Dept. of Health and Human Services Secretary Kathleen Sebelius is encouraging people who may have previously experienced glitches to give the site another try. Meanwhile, other Obama administration officials are being a bit more cautious, urging allies to hold off on campaigns promoting online enrollment.
According to the Huffington Post, Sebelius encouraged state and local officials to begin telling people that they can enroll on the site in a conference call Tuesday. She said that the site is up and running for those interested in enrolling, and hopes that they are not deterred by previous bad experiences. Sebelius believes the website has improved immensely since the Oct. 1 opening of the enrollment period, especially since the administration has taken concrete steps to address the glitches that made the initial enrollment numbers so low. Now, she said, is the time to get yourself signed up.
"We are definitely on track to have a significantly different user experience by the end of this month –- that was our commitment – than people experienced on Oct. 1. Just so you all know, this isn't a magic turn on the on switch. The experience is vastly improved each and every day. We are seeing more and more enrollments each and every day, a very different kind of user issue. We have added hardware. We have added software. We are continuing to work on the parts of the website that were too confusing to people. And well beyond Dec. 1, those improvements will continue. We get feedback on a regular basis from user experiences. We want to continue to update this.

But I would urge you and your folks on the ground to not hesitate to recommend that people go to HealthCare.gov and get signed up. Because that experience is currently working much better and it will continue to work much better."
But Sebelius' confident statements are a stark contrast to efforts by some administration officials, who have allegedly urged the Affordable Care Act's allies not to drive traffic to HealthCare.gov. According to The New York Times, the White house is concerned that the site may be overwhelmed again this weekend by people who have waited for the site to be fixed. If too many people go to the site at once, it could potentially bring about more extreme delay. As a result, those tasked with marketing to the masses about enrollment have been asked to wait and see how the site handles this coming weekend's traffic before sending out promotional materials asking people to enroll.
"Our concern is that we want to make sure that people have the right expectation going into this," said Jennifer Palmieri, the White House communications director, according to the Times. "Early October was a frustrating experience for users. We are preparing for the outcome that we have as many or more visitors as we had on Oct. 1."
The Times reports that consumers must sign up by Dec. 23 in order to receive coverage that starts Jan. 1. And the open enrollment period for those who aren't seeking insurance by January runs through March 31.
For more information on the Affordable Care Act and how you can enroll, take a look at Medical Daily's Obamacare Survival Guide.
Published by Medicaldaily.com