Hormone Therapy For Symptoms Of Menopause: Women Who Take Estrogen Pills Early On May Protect Against Heart Disease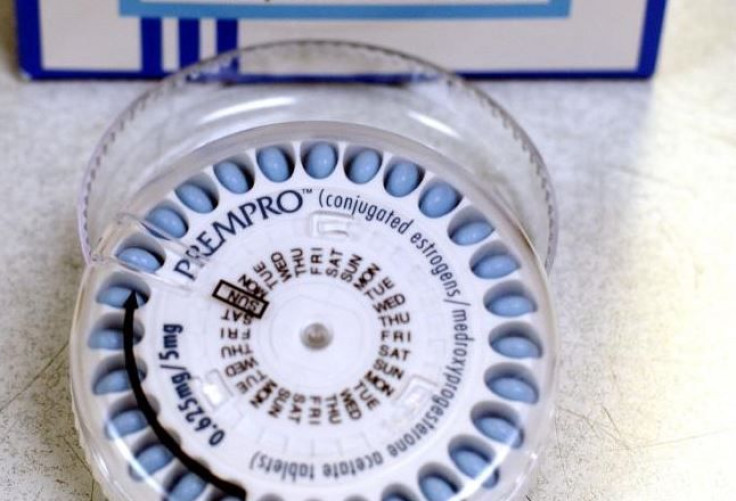 Women who choose to get postmenopausal hormone therapy should consider timing — waiting longer than 10 years after the fact could lead to coronary heart disease, finds a new study published in The New England Journal of Medicine.
Dozens of studies have suggested that women who start therapy before menopause to relieve their symptoms, like the infamous hot flashes, reap cardiovascular health benefits. Researchers believe the hormones slow down the rate of fatty plaque buildup in the coronary arteries, a process known as atherosclerosis. But according to the authors, this is the first study to directly examine the idea that therapy timing determines the extent of these benefits.
To test the theory, they recruited 643 women with no history of heart disease or diabetes who had entered menopause either six or 10-plus years earlier. The first group would be early in postmenopause, and the second in a later stage.
The authors randomly assigned women to take daily estrogen pills and apply a hormonal vaginal gel, or to a group using placebo pills and gel. Every six months, the researchers measured the thickness of the women's arteries in order to track the rate of atherosclerosis.
The results showed that estrogen pills, with or without the vaginal gel, significantly slowed the progression of plaque build up only in women who were early into menopause, a finding consistent with prior studies, the authors said. However, the overall effect hormone therapy had on risk factors for heart disease did not differ between the early and late menopause groups.
The findings, then, are a proof of concept. Lead study author Dr. Howard N. Hodis, director of the atherosclerosis research unit at the Keck School of Medicine, said in a press release that the next step is to build on this data and investigate why, exactly, hormone therapy is more effective when started sooner rather than later. He's also interested to see whether non-hormonal strategies have a similar effect. For example, lifestyle changes such as dressing and eating to avoid being too warm, may reduce hot flashes, the National Institutes of Health reported.
"We believe that applying this design to further examination of heart disease prevention could ultimately prove immensely fruitful for women's health," Hodis said. "The concept of timing of initiation of an intervention is likely applicable to most preventive approaches to cardiovascular disease in women."
And that's ultimately what he and his colleagues hope to do; develop a more effective and precise therapy to prevent heart disease in women. Coronary heart disease is the most common type, generally speaking. It kills more than 370,000 people annually, according to the Centers for Disease Control and Prevention, although risk factors and death rates vary across ages, races, and ethnicities.
"Time is of the essence" may be cliche, but when it comes to women's heart health, it's a reality.
Source: Hodis HN, et al. V ascular Effects of Early versus Late Postmenopausal Treatment with Estradiol. New England Journal of Medicine. 2016.
Published by Medicaldaily.com