Heart Transplant Recipient, Don Zolkiwsky, Has Dreams Of The Shootout That Claimed Donor — A NJ Police Officer [VIDEO]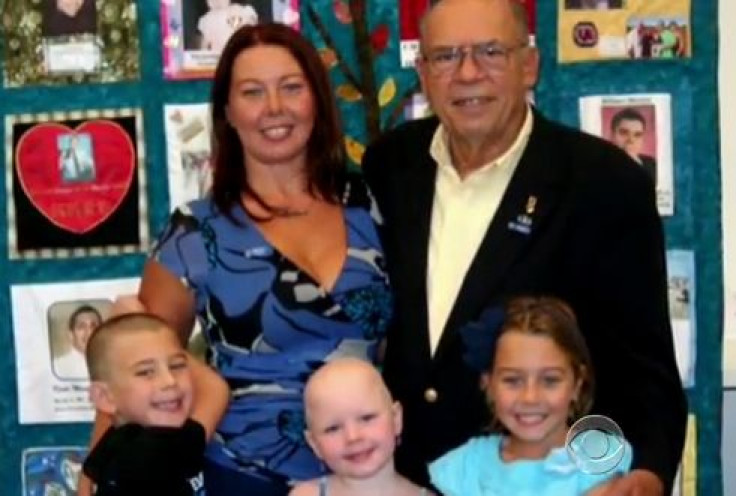 Don Zolkiwsky, 70, finally met the wife of the deceased police officer who saved his life four years ago. A retired vet, Zolkiwsky received a heart transplant from New Jersey police detective Marc DiNardo after he was gunned down as his SWAT team unit tried to make an arrest.
"It's a miracle, and I just can't wait to meet him," widowed Mary DiNardo told CBS News. "Because Marc's still living. You know, a piece of him is living inside this man." Marc was 37 and had two daughters and a son, all under 5, when he died.
"You can't stop thinking about him," Zolkiwsky recounted while discussing what it was like to have another man's heart. "I've had dreams consistently about the episode with the shootout. The noises, and I could almost sense what it must have been like to be in a room with a gun battle going on. That had to be horrific."
Memory transference is sometimes claimed by organ recipients, to the mixed acceptance of experts. However, it is more likely that Zolkiwsky's reverie was a consequence of his memories of serving in Vietnam, where he earned a Purple Heart. His natural heart was damaged by a virus before he received DiNardo's
"I can't explain it, but there is a deep sense of comfort and connection with the donor whom I've never met," Zolkiwsky wrote in a letter before meeting Mary this week. "Saying 'thank you' in person will lift some of the guilt that I carry as the survivor."
Published by Medicaldaily.com