Can An Organ Transplant Change A Recipient's Personality? Cell Memory Theory Affirms 'Yes'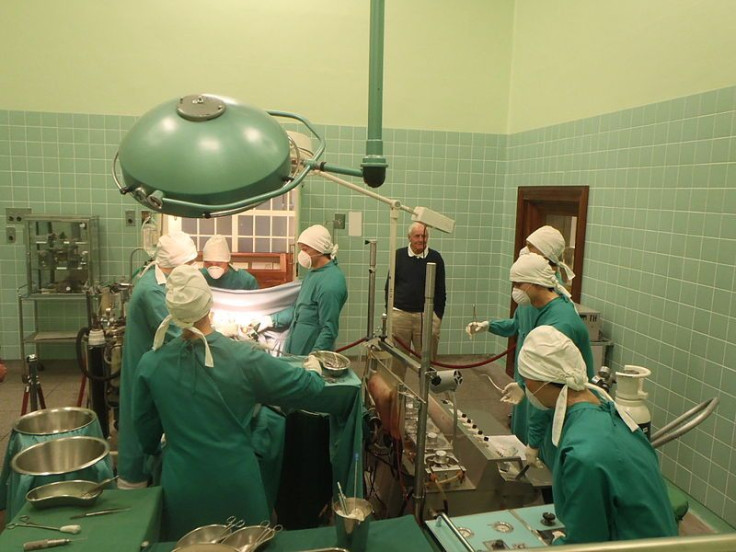 Organ donors may be doing more than just saving lives. They may be giving a 'new life' to organ transplant recipients. According to Donate Life America's 2011 statistics, there were 8,127 deceased organ donors and 6,017 living organ donors in the United States, adding up to 28,535 organ transplants overall. The most common organ transplants include the cornea, kidney, and heart — with a heart transplant ranking the highest in five-year post-transplant survival rate of 74.9 percent. The heart ultimately stores memories through combinatorial coding by nerve cells, which allows the sensory system to recognize smells, according to cellular memory theory.
Heart Transplants and Cell Memory
The cell memory phenomenon, while still not considered 100 percent scientifically-validated, is still supported by several scientists and physicians. The behaviors and emotions acquired by the recipient from the original donor are due to the combinatorial memories stored in the neurons of the organ donated. Heart transplants are said to be the most susceptible to cell memory where organ transplant recipients experienced a change of heart. In a study published in the journal of Quality of Life Research, researchers interviewed 47 patients who received a heart transplant over a period of two years in Vienna, Austria. Researchers found that 79 percent of patients did not feel that their personality changed post-surgery, 15 percent experienced a change in personality due to the life-threatening event, and six percent did confirm a drastic change in their personality due to their new heart. While the percentage of personality changes as a result of an organ transplant hints to be insignificant, further research has been done to validate the existence of this concept.
At the School of Nursing at the University of Hawaii in Honolulu, researchers sought to evaluate whether changes experienced by organ transplant recipients were parallel to the history of the donor. Researchers focused on 10 patients who received a heart transplant and found two to five parallels per patient post-surgery in relation to their donor's history. The parallels that were observed in the study were changes in food, music, art, sexual, recreational, and career preferences in addition to name associations and sensory experiences. In the study, a patient received a heart transplant from a man who was killed by gunshot to the face, and the organ recipient then reported to have dreams of seeing hot flashes of light directly on his face.
Aside from scientific studies, there have been several real-life cases that support the cell memory theory. Claire Sylvia, a heart transplant recipient who received the organ from an 18-year-old male that died in a motorcycle accident, reported having a craving for beer and chicken nuggets after the surgery. The heart transplant recipient also began to have reoccurring dreams about a man named 'Tim L.' Upon searching the obituaries, Sylvia found out her donor's name was Tim and that he loved all of the food that she craved, according to her book A Change of Heart.
Liver Transplant and Blood Type
In a recent case of possible cell memory, Australian girl Demi-Lee Brennan's blood group was changed after receiving a liver transplant from her donor, reports the AFP. Nine months after the initial transplant, doctors discovered that Brennan had changed blood types and she acquired the immune system of the donor due to the stem cells of her new liver transferring over to her bone marrow. "In effect she had had a bone marrow transplant. The majority of her immune system had also switched over to that of the donor," Michael Stormon, a hepatologist who treated Brennan at the Children's Hospital at Westmead, reported to the AFP.
Organ Donor and Recipient Sharing
An organ donor usually remains anonymous as the hospital opts to not disclose this information to the recipient family. According to the U.S. Department of Health & Human Services, only health care providers are allowed to share protected health information of organ donors for treatment purposes to prevent inappropriate use or disclosure.
Published by Medicaldaily.com