Helen Mirren Reprises Role To Fulfill 10-Year-Old's Dying Wish To Meet The Queen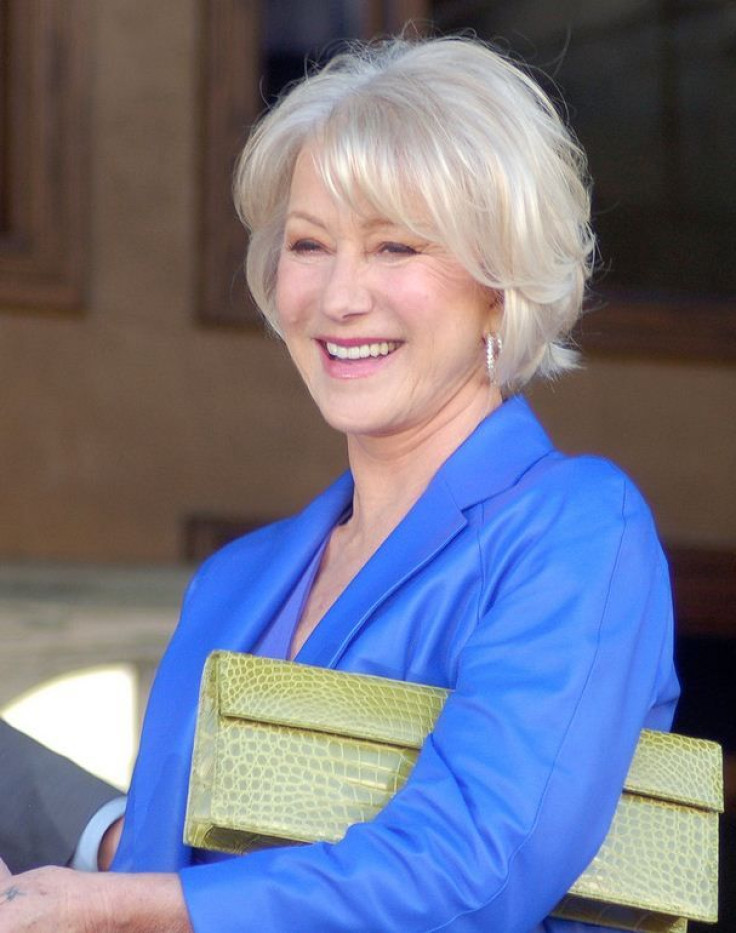 Helen Mirren showed a remarkable act of compassion when 10-year-old Oliver Burton, with a few weeks left to live due to spine cancer, couldn't meet the actual Queen of England.
The actress stepped into her award-winning role as the Queen and picked the boy up from a limo to grant his wish with a day he will never forget.
Upon his arrival to the Gielgud Theater, where Mirren performs as the Queen in "The Audience," Burton was asked to join her back stage in her "Majesty's" presence. Even her co-star corgi tagged along.
In a pink dress, Mirren also pretended to knight the young boy. "It was a pleasure and a privilege to meet such a brave young man," she told The Sun.
Burton, who also has Down syndrome, was accompanied by his mother Catherine, 29, and father, James, 32. His parents told the paper that Burton believed Mirren was the real queen.
After failed treatments, the boy has been given news of only weeks or months to live. Burton was stricken with leukemia when he was three years old. The cancer returned, after a recovery in 2010, to his spine and bone marrow. He nows stays at home with his mom, dad, and six-year-old brother, Ethan.

"She stayed in character for the whole thing and had a butler," Burton's father, now a full-time caretaker for Oliver, told the newspaper. "She was really lovely."
Mirren was contacted by the National Children's Tumor Leukaemia Cancer Trust (NC TLC) regarding Burton's wish. His family raised £10,000 (more than $15,200) for other trips as well. The actress also gave Burton's family tickets to see her perform.
Published by Medicaldaily.com