Hepatitis Cure In 4 Weeks? Bristol-Myers Combination Pill With Sovaldi May Do The Trick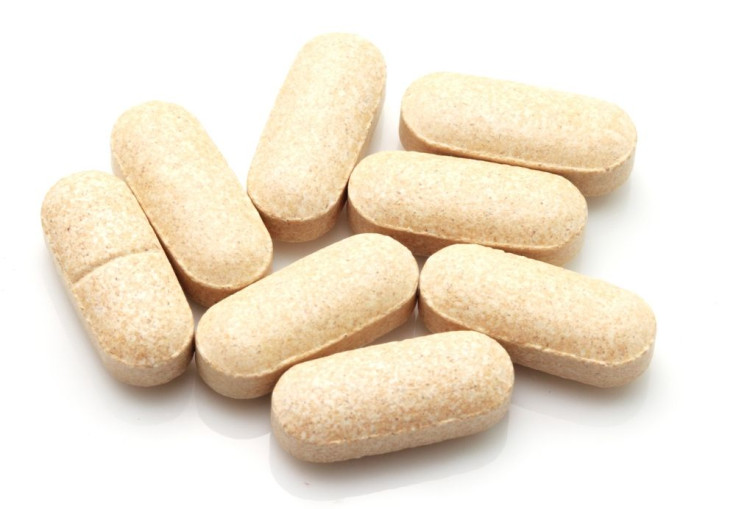 Gilead Sciences made waves last year when it introduced the breakthrough hepatitis C drug Sovaldi (sofosbuvir). At the time, the drug was hailed for its effectiveness, curing over 90 percent of patients in as little as 12 weeks, without major side effects. The price tag on the drug, however, was another issue, coming in at $84,000 per course of treatment. Now, pharmaceutical company Bristol-Myers Squibb believes that combining one of their treatments with Sovaldi can reduce the duration of treatment while also reducing costs.
The announcement, of which more details are expected to be disclosed next week, essentially brings together efforts of a previously terminated partnership. In 2012, Bristol had originally partnered with Gilead to develop a combination drug with Sovaldi, however, Gilead decided to test a combination drug on its own. Since then, Gilead has seen remarkable success in selling Sovaldi — sales reached $2.3 billion in just the first three months. Meanwhile, Bristol has been developing its own drugs.
Bristol announced in April last year that it was testing a triple oral therapy of daclatasvir, asunaprevir, and BMS-791325, which together, could cure 94 percent of hepatitis C patients in 12 to 24 weeks. By combining these three drugs with Sovaldi, which Bristol will pay full-price for, the company is hoping that it can reduce the duration of treatment to four weeks, according to Reuters. This, in turn, will reduce the cost of Sovaldi to about $28,000, Reuters reports, even with the cost of Bristol's other drugs. And the costs will probably decrease even further once competition is introduced to the Hepatitis C drug market.
These treatments, however, will take some time. Bristol hasn't even begun its combination trial, which itself is only exploratory, involving a minimal 30 patients. Nevertheless, details of the trial are expected to be released next week on ClinicalTrials.gov, Eric Hughes, of the company's global hepatitis program, told Reuters.
If the trial works, and a larger one is pursued, the treatment could usher in an even more effective path to a Hepatitis C cure. Sovaldi is currently used with ribavirin, an older drug that causes uncomfortable side effects such as anxiety, chest pain, depression, lack of appetite, and shivering. If Bristol's small study is a success, the drug combo could be a good alternative with less side effects — all the drugs, when tested on their own, caused only headaches, fatigue, insomnia, and diarrhea.
Hepatitis C affects an estimated 3.2 million people in the U.S., most of whom don't even know they're infected, according to the Centers for Disease Control and Prevention. It's a chronic disease that causes the liver to deteriorate slowly. Some people may eventually develop cirrhosis (scarring of the liver) or liver cancer, too. Older medications caused similar side effects to ribavirin, albeit more painfully, causing many people to forgo treatment, or stop taking the them altogether.
Published by Medicaldaily.com