Hepatitis A Early Symptoms And Signs: What You Should Know About Recent Strawberry Smoothie Outbreak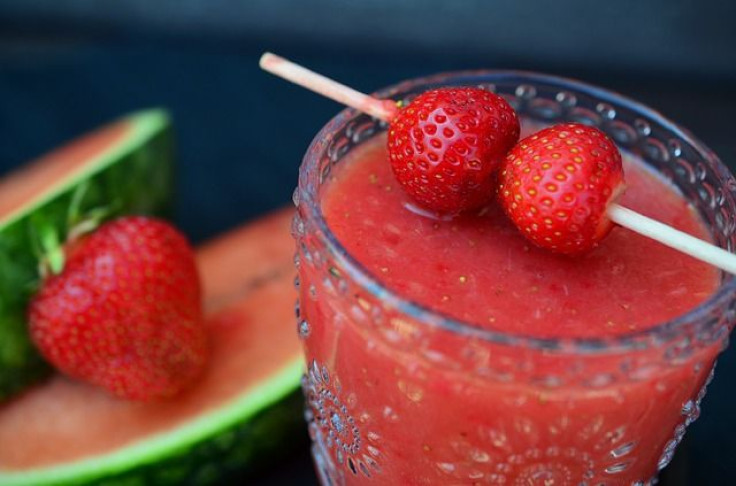 An outbreak of Hepatitis A associated with frozen strawberries has affected over 50 people in five states. The outbreak has been potentially associated with smoothies from Tropical Smoothie Café restaurants in Virginia, according to the state's Department of Health.
"While Tropical Smoothie Café has removed the frozen strawberries from their restaurants and switched to another supplier, we may still see more illnesses due to the long incubation period for Hepatitis A before people start experiencing symptoms. At this time, we do not have information to suggest that there is an ongoing risk of hepatitis A virus infection at Tropical Smoothie Cafés," a CDC spokeswoman said, according to Food Safety News.
Most of the people newly infected with Hepatitis A live in Virginia, but there are also four confirmed victims in Maryland and one each in North Carolina, Oregon and Wisconsin. The outbreak has been associated with frozen strawberries from Egypt.
State officials in Virginia were contacted about a potential link between Hepatitis A cases and these strawberries back on Aug. 5 but did not alert the public for another two weeks. They did inform the Tropical Smoothie Café chain at that point.
"We did not know for sure where the frozen strawberries were distributed, if the risk was associated with one restaurant chain or more general to other potential sources, if it was limited to Virginia or it extended further. We wanted more information to feel confident that the source was strawberries and not other fruits, especially since smoothies contain so many ingredients," said Diane Woolard, director of the health department's division of surveillance and investigation. "It is important to have a high level of confidence in the message and accuracy in the assessment of risk when issuing statewide notices about a single product."
Hepatitis A outbreaks are often difficult to investigate because the virus has a long incubation period, which ranges from 15 to 50 days. It can cause inflammation of the liver and symptoms typically include jaundice, fever, fatigue, loss of appetite, nausea, vomiting, abdominal pain, dark urine and light-colored stools.
The Hepatitis A virus can be transmitted through direct contact with another person who has it, or by consuming food or drink that has been contaminated.

Read more:
Hepatitis Is 7th Leading Cause Of Death Worldwide, Kills As Many People As HIV And Tuberculosis
Hepatitis A Scare In NYC: City Providing Free Vaccinations After Fruit Contamination At Westside Market
Published by Medicaldaily.com