The Hidden Link Between Depression And Heart Disease In Middle-Aged Women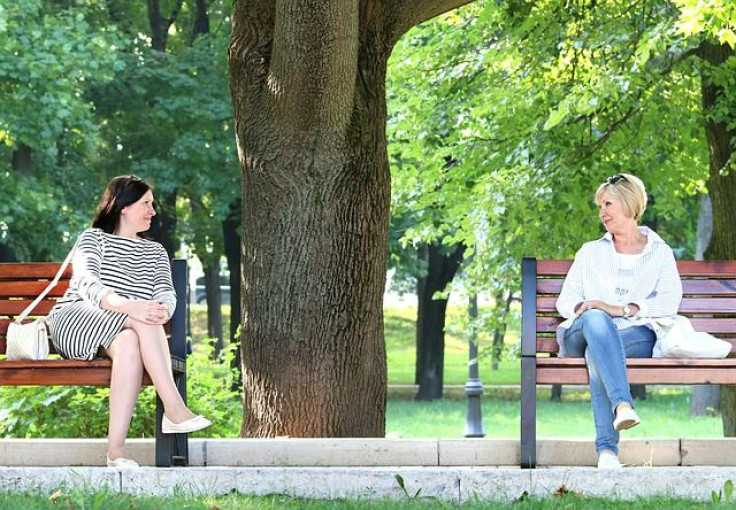 Heart disease is the leading cause of death for both women and men in the United States, despite its reputation as a "man's disease," according to the U.S. Centers for Disease Control and Prevention. And women with a history of depression may be at even greater risk of developing coronary artery disease in midlife, according to a new study coming out of The Reading Hospital in Pennsylvania.
Researchers tracked 1,084 women beginning in 2004 with an average age of 55. They found that women under the age of 65 who had no history of heart ailments at the beginning of the study had only one significant risk factor for coronary artery disease: depression. Meanwhile, age was the only significant predictor for heart disease in women over 65, according to a news release.
"Once we added depression ... With the other well-known risk factors for coronary artery disease, depression was the only one to stand out. This is kind of surprising," study author Dr. Xuezhi Jiang told HealthDay.
Jiang and his team also considered participants' other heart disease risk factors — including family history, smoking habits, exercise levels, high blood pressure and diabetes.
"This study highlights the need for healthcare providers to screen women for signs of depression, especially if they are younger, in order to be more proactive in helping them manage their risks for CAD," Dr. JoAnn Pinkerton, NAMS executive director, said in a press release.
The findings were scheduled for presentation Wednesday at the North American Menopause Society's annual meeting in Orlando, Fla. These research results are considered preliminary.
Source: Jiang X, Pinkerton J. Depression Linked To Increased Risk Of Heart Disease. The North American Menopause Society. 2016.
Read more:
Heart Disease Affects More Young Women Than Men, So Why Are Women Less Informed?
Women's Mental Health Disorders, Like Depression And Anxiety, May Negatively Affect Chances Of IVF Success
Memory Changes In Women: Brain Function Decline May Begin Closer To Middle Age
Published by Medicaldaily.com