Hillary Clinton Reveals Mental Health Care Plan; Suicide Prevention And Insurance Coverage Are Priorities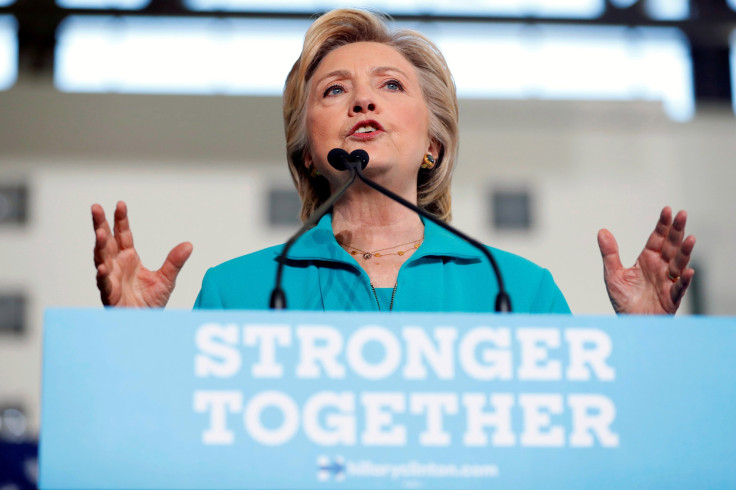 Mental illness affects roughly one in every five adults in the United States; that translates to about 43.8 million sufferers who need health care support each year. On Monday, Democratic presidential nominee Hillary Clinton revealed her plan to address the mental health crisis in America, which includes a comprehensive suicide prevention initiative; increase in research; and expansive insurance coverage and reimbursement.
Aside from adults, approximately 17 million children in the US live with mental health problems, and there's a high risk they'll continue to experience issues as adults. Veterans, Clinton points out, are another prioritized population in the nation. According to the U.S. Department of Veterans Affairs, nearly one out of every five veterans who return from Iraq and Afghanistan report suffering from post-traumatic stress disorder (PTSD) and depression.
Despite the millions of people living with mental illness, up to 75 percent of Americans don't seek the help they need, so Clinton wants to reduce the stigma around the issue. In addition to addressing suicide and PTSD, Clinton will seek to expand Medicare and Medicaid reimbursement, increase funding for community health centers, and increase investment in brain and behavior science. Clinton also wants to require health insurance plans to cover mental health services, and she wants to implement a mental health training program for police so they can better handle mentally ill individuals.
Maya Harris, a senior policy adviser to Clinton's campaign, said in a statement: "Building on her longstanding commitment to health care for all, Hillary believes everyone should be able to access quality mental health care — without shame, stigma or barriers."
Clinton's multifaceted approach to mental health care will focus on the public's access to help and coverage in order to make it as seamless as going to the doctor for a broken leg or strep throat. While the agenda will focus mostly on diagnosis and intervention, Hillary plans on also prioritizing treatment over jail time for low-level offenders. If elected, Clinton announced she will hold a White House conference on mental health within her first year in office.
Published by Medicaldaily.com