HIV Outbreak In Indiana Concentrated Among Prescription Drug Abusers: Why This Outbreak May Be More Difficult To Contain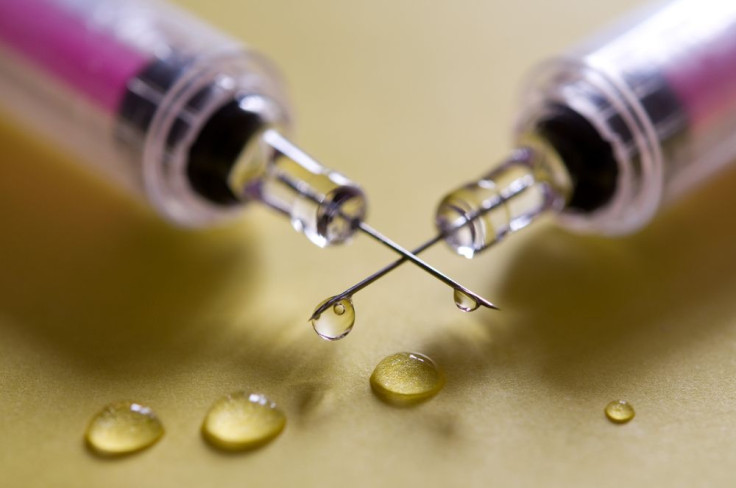 An HIV outbreak is currently spreading in Indiana, with 26 confirmed new cases since mid-December. Health officials are quickly working to contain the outbreak, but what may make it more difficult is both the high number of new cases and the fact needle sharing seems to be the main route of viral transmission.
Along with the confirmed 26 new cases of HIV, the Indiana State Department of Health reported four individuals have been preliminarily diagnosed with the virus as well. According to Fox News, the majority of these new cases, which sprung up in Clark, Jackson, Scott, and Washington counties, are reportedly linked to needle sharing among those who inject the prescription painkiller opana.
HIV outbreaks follow a vicious cycle; the more people newly infected with the virus, the higher the transmission. This is because newly infected HIV patients are at a heightened risk of spreading the virus than HIV-positive individuals who have been living with the virus for years. The amount of HIV present in the blood is a large determiner of how easily a host can pass along the virus, LiveScience reported. And those who have recently acquired the virus have some of the highest concentrations of it in their blood.
A few days after becoming infected with HIV, an individual is considered to have an acute infection — when the amount of HIV in the blood is at its highest, and unfortunately also a time when most are completely unaware of their infection. The symptoms of an acute infection are easily mistaken for other less serious illnesses, and often overlooked. Where an average long-term heterosexual HIV-positive individual can pass the virus on an average of one in every 900 times he has unprotected sex, someone who has only just acquired the virus can transmit it around one in 10 times.
Also, the fact that the outbreak is concentrated among those who inject drugs is another reason why this outbreak may be more difficult to contain. Needle sharing is the most risky behavior for contracting HIV. The virus is in the highest concentration in blood, and needle sharing puts individuals at the risk of exposure to contaminated blood.
Health officials hope a joint effort with providers in the affected area will help contain the outbreak, but there are certain elements that may make this outbreak more difficult to contain than others.
"Because prescription drug abuse is at the heart of this outbreak, we are not only working to identify, contact, and test individuals who may have been exposed, but also to connect community members to resources for substance abuse treatment and recovery," Health Commissioner Dr. Jerome Adams said in a statement, The Associated Press reported.
Update: Indiana Gov. Mike Pence (R) is expected to declare the current HIV outbreak in Scott County, a county in southern Indiana, as a public health emergency, NBC News reported. Although, normally, this county averages about five new HIV cases each year, there are currently 72 confirmed cases since early January.
"This is a public health emergency and I'm listening to my health department, I'm listening to the Centers for Disease Control and I'll make my decision based on the best science and the best way we can stop this virus and stop this outbreak in its tracks," Pence said Wednesday at a news conference in Scottsburg, Ind., as reported by Time.
IV drug use remains the main mode of infection in nearly all of the cases. State officials expect the number of HIV cases to continue to rise, as many of those individuals connected to recent cases have yet to be contacted by health officials.
Published by Medicaldaily.com