HIV Returns In 'Cured' Patients; Virus Found In Deep Tissues Previously Unchecked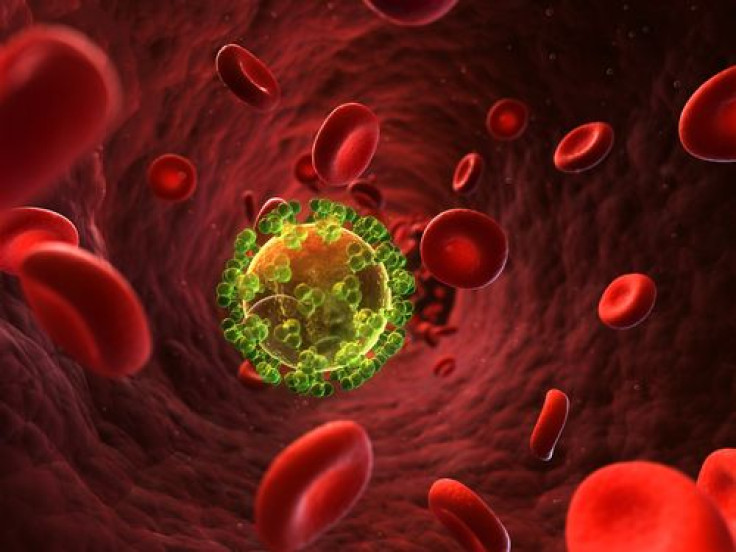 Over the summer, researchers from Brigham and Women's Hospital in Boston reported that two men had been cured of their HIV (human immunodeficiency virus). But now the same men are showing traces of the virus in their blood, researchers report, suggesting a need for more thorough initial investigations.
Despite bone marrow transplants to eradicate the virus from the patients' bodies, researchers have found the virus rebounded, presumably from tissues located deeper within the hosts' bodies than doctors had previously examined. The finding has prompted lead researcher Dr. Timothy Henrich to push for more in-depth examinations before physicians make the critical declaration and classify patients as "cured."
"This suggests that we need to look deeper, or we need to be looking in other tissues . . . the liver, gut, and brain," the Boston Globe reported Henrich as saying at a conference of AIDS researchers in Florida. "These are all potential sources, but it's very difficult to obtain tissue from these places so we don't do that routinely."
Both patients had battled HIV for years before agreeing to cease their antiretroviral medications. At their doctor's behest, they wanted to see whether it was the medication doing the heavy lifting or the transplanted cells from donor bone marrow that they had received. Both patients underwent the transplant procedure after unsuccessful chemotherapies for Hodgkin's lymphoma, a cancer of the blood. At the time researchers announced the men had been cured, they had been off medication for 15 weeks and seven weeks respectively.
The Centers for Disease Control and Prevention (CDC) found that 1,148,200 people 13 and older were infected with HIV in the U.S. in 2009. Yet despite this, around 18.1 percent of those people hadn't received a formal diagnosis. Though Henrich, an infectious disease associate physician, hadn't analyzed all the results of the case, he and his team decided releasing the pertinent information as soon as possible would do the most good. "We felt it would be scientifically unfair to not let people know how things are going, especially for potential patients," he said.
So far, only two patients appear to be HIV-free after having received a diagnosis: One, Timothy Ray Brown (who doctors have called the "Berlin patient") was cured in 2009 after receiving a donor stem cell transplant. Before the transplant, Brown received enormous doses of chemotherapy and radiation to eradicate the virus. The other patient was a baby cured earlier this year, who was born in Mississippi to a mother infected with HIV-1. The baby immediately received antiretroviral therapy after she was born, and continued on a three-drug infusion treatment for the next year and a half. At 23 months, tests revealed the virus had left her system.
Though the Boston patients' case is a slide in the opposite direction, Henrich remained confident that this could be leveraged as an opportunity for advancement. "We go back to the drawing board," he said. "It's exciting science, even if it's not the outcome we would have liked."
Published by Medicaldaily.com